All the news from 100 years ago from Century Ireland.
The main stories from Edition 61 of Century Ireland include:
Stop Starving Ireland!
A public meeting in the Mansion House in Dublin this afternoon heard pleas for the country's farmers to increase the number and range of crops on their land.

Dubliners Heroic as Savage Fighting Continues at Suvla Bay
News of Irish soldiers dying at Gallipoli comes now almost every day as fighting continues on the shores of Suvla Bay.

Allegations of Drunkenness Against Soldiers' Wives Denied
Claims that the wives of soldiers and sailors serving in the war are repeatedly drunk have been vigorously contested in Dublin.

John Redmond Visits Munitions Factory in Wicklow
The leader of the Irish Parliamentary Party John Redmond visited a munitions factory based at Arklow, Co. Wicklow.

Additional stories include:
Army Officer Commits Suicide on Wicklow Train
Marching Bands and Union Jacks Greet Lord Lieutenant in West of Ireland
Roscommon 'Don Juan' Loses Matrimonial Case
Wall Collapses at National Museum in Dublin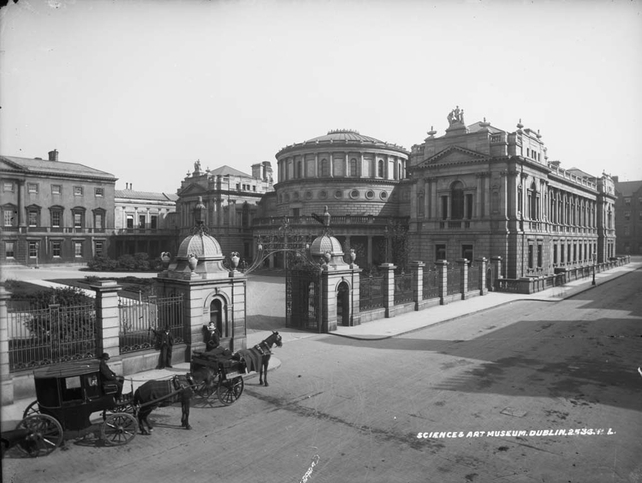 Science & Art Museum, Dublin
For more from Century Ireland, visit www.rte.ie/centuryireland