At the Municipal Gallery in Kildare Street, Dubliners offer their opinions on an exhibition of living art. Reviews are mixed.
One visitor to the exhibition comments
I liked the exhibition but I didn't think it was quite as way out as I might have expected.
Another comments
Many of them could be hung upside down or sideways. No one would know the difference.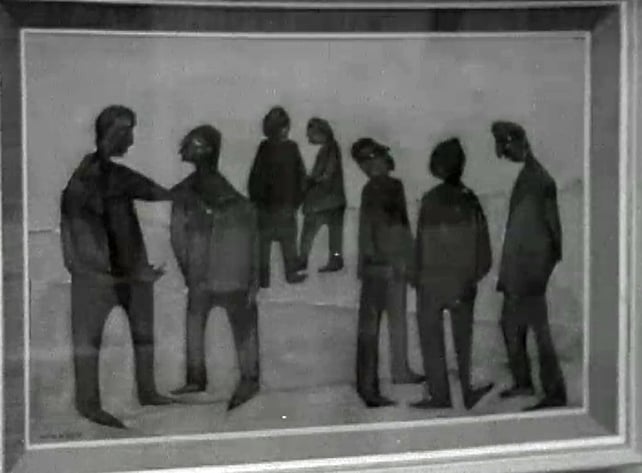 Irish Exhibition of Living Art (1965)
Asked if they would buy anything at the exhibition one visitor says,
Some of the paintings have no sense or meaning to them at all. Trash.
The report includes some of the work on display in the exhibition at the Municipal Gallery which ran from 12 August to 11 September 1965.
A Newsbeat report broadcast on 16 August 1965.