Dun Laoghaire Town Hall reopens following extensive restoration and refurbishment.
Teresa Mannion reports for RTÉ News and speaks to Betty Coffey, Cathaoirleach of the Dun Laoghaire Borough, and Gerry McEvoy, Senior Architect on the project, on the improvements to the building.
The extensive works have come at a cost with a loan of £800,000. The works include refurbishment of plaster and timber work, a new wiring system, new oak flooring, elimination of dry rot, and updating of fire safety standards.
The original Town Hall, a fine example of Venetian architecture, was completed in 1880 and was designed by architect J.L. Robinson. At that time, it served as a town hall, a jail and a courthouse for what was then called Kingstown. It now has a much broader function covering the entire area of Dun Laoghaire and its surrounds. While the final touches are still being made to the refurbishment it is expected that the building will available for public use shortly.
An RTÉ News report broadcast on 28 June 1990. The reporter is Teresa Mannion.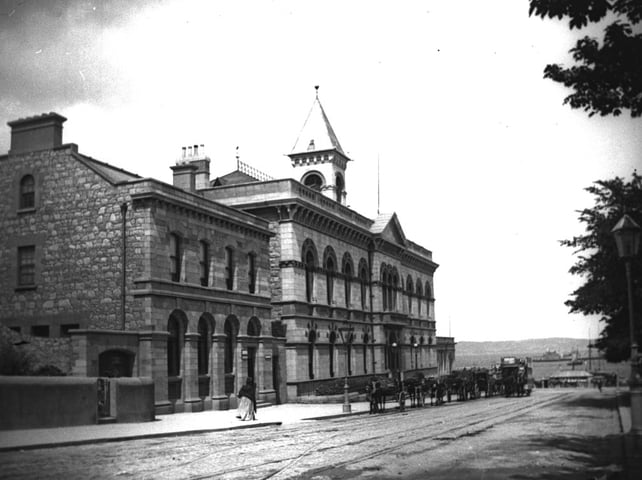 Dun Laoghaire Town Hall c1890 - Shard Collection