Government is set to establish a £120 million compensation tribunal for those infected with contaminated blood.
A national screening by the Blood Transfusion Board found that over a thousand women had developed liver problems after being infected with a contaminated anti-D blood product. On 20 June 1995 Minister for Health Michael Noonan announces details of the tribunal of inquiry for women infected with Hepatitis C.
Anti-D immunoglobulin was given to mothers with Rhesus negative blood in cases where they had just given birth to babies with Rhesus positive blood to prevent any future Rhesus positive babies from dying.
According to Minister for Health Michael Noonan the tribunal would be faster and more flexible than a court. Michael Noonan also promised to look after the ongoing health needs of women with Hepatitis C stating
The ongoing healthcare needs of women with Hepatitis C is vitally important
However, Jane O'Brien of the Positive Action support group, says that the women need guarantees that health care will continue under future administrations.
An RTÉ News by George Devlin report from 20 June 1995.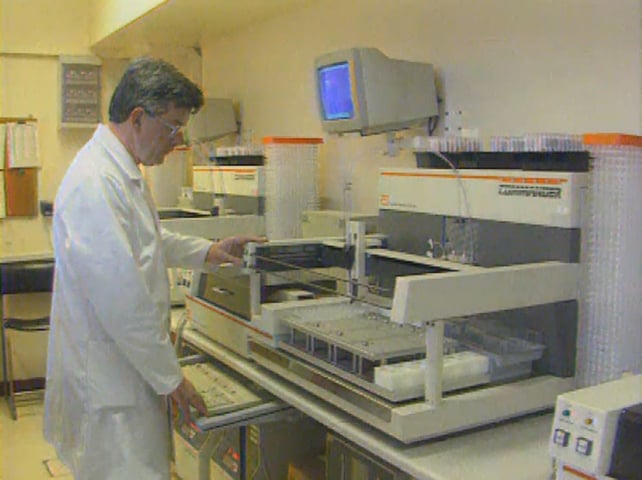 Blood Screening