Poisonous gas, Gallipoli, Irish politicians in Paris, and taxes on booze, all made the headlines.
Edition 52 of Century Ireland is out on 22 April 2015 featuring all the main news stories from 100 years ago.
The main stories include:
Use of Poisonous Gas on the Western Front
The German Army is using poisonous gas along the Western Front, according to reports from France.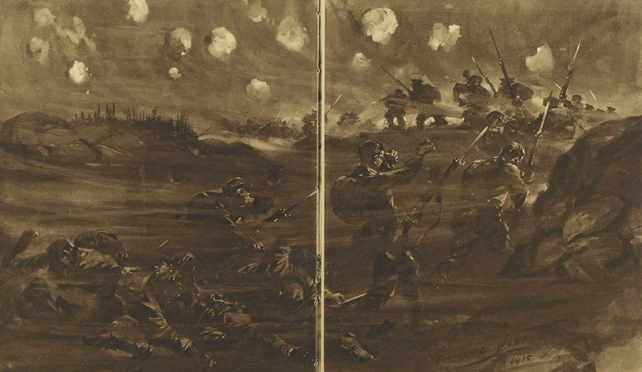 Poisonous Gas on the Western Front
Allied Forces Land on Gallipoli
Allied soldiers made land at Gallipoli as part of a campaign to take control of key strategic positions around the Dardanelles Strait separating Asia from Europe.
Irish Politicians Visit Paris
A delegation of leading Irish politicians has travelled to Paris in show of solidarity with French people
Outrage at Proposed Increased Taxes on Beer, Whiskey and Wine
According to the Chancellor of the Exchequer, David Lloyd George "Drink is doing more damage in the war than all the German submarines put together".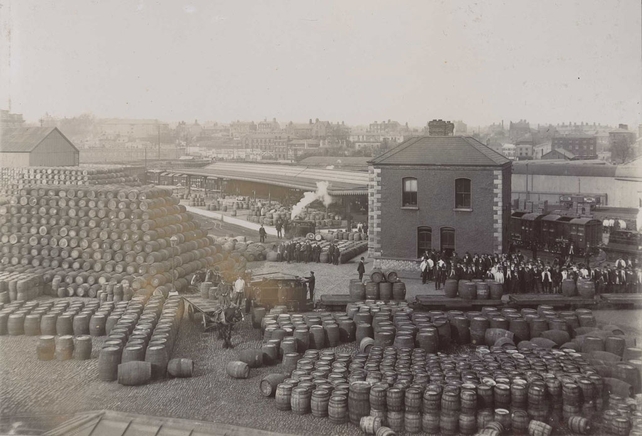 Guinness Brewery
Additional stories include:
Woman killed by Car on Leeson Street in Dublin
Roscommon Man who Killed His Son Has Been Found Dead
Fundraising Concert for British Soldiers Held at Theatre Royal in Dublin
Small Crowds Attend Punchestown Races
Appeals to Public Not to Abandon Animals
For more from Century Ireland, visit www.rte.ie/centuryireland