"Have you noticed that our Ray has lost something over the last few months? Like his fangs."
This Jo-Maxi report follows presenter Ray D'Arcy as he has a teeth brace fitted.
Ray D'Arcy has been wearing a brace for months now and this is the story of how and why he got the brace in the first place.
At his first dental appointment the dentist gives Ray the diagnosis. Ray is examined and x-rayed and then a cast of his mouth is taken. From the mouth cast the dentist identifies that Ray needs to wear an upper fixed brace (or train tracks as they are commonly known) for about a year. Following two extractions Ray reluctantly agrees to wear a removable brace. At his fourth appointment, the Dentist advises Ray to get a fixed brace as the removable brace has done all it can at this stage. Ray gets a fixed brace using the newly available ceramic brackets, which are less visible than metal braces.
The report is inter-cut with vox pops of people talking about the embarrassment that they feel goes with wearing a brace, as well as the problems they face when it comes to food.
This episode of 'Jo-Maxi' was broadcast on 11 April 1990.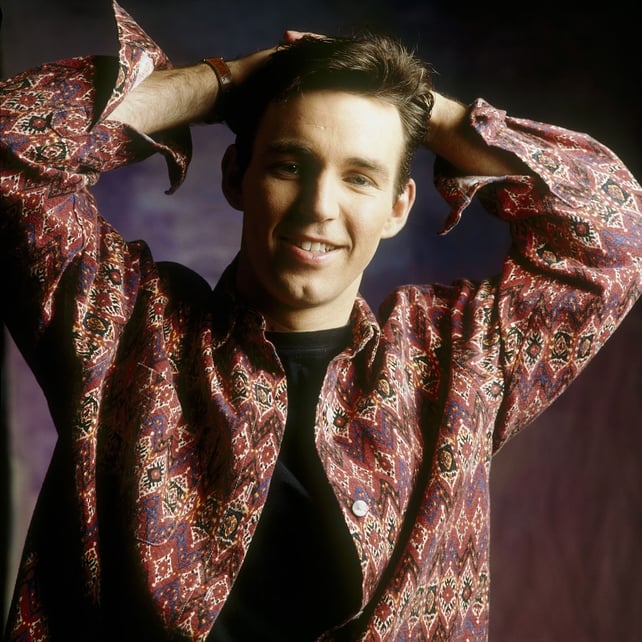 Ray D'Arcy (1990)
'Jo Maxi' was a youth lifestyle programme targeted at 10 to 14 year olds. The programme contained features on a broad range of topics including animals, fashion, music, books and profiles of young people voicing their views on various subjects. The original presenters on the show were Ray D'Arcy, Geri Lalor, Clíona Ní Bhuachalla and Antoinette Dawson. 'Jo Maxi' first aired on Monday, 10 October 1988 on RTÉ Network 2 and ran until 1994.