If you just look for what the title suggests, you're going to miss the subtlety of the picture which goes beyond that.
In this extract from Patrick Collins : A View on Painting, we join the artist in his studio working on a painting which he calls 'Celtic Monster'. He talks about getting the balance in the painting and giving the work a title.
Well the title is nearly always a clue to a picture and it's the only effort the artist can make to give you some literary statement that helps you with the picture. It's called something so therefore you look for something.

Patrick Collins (1911–1994) was one of Ireland's foremost painters of the 20th century, he was born in County Sligo. Patrick Collins drew enormous strength and inspiration from the Irish landscape and its people. His grey-blue abstract landscape painting, evoking a spirit of folklore and mythology, contains images of households, farmlands and figures. He started painting in the late 1930s, while his formal art tuition - which took second place to his 20-year stint with an Insurance Co - amounted to two terms of night classes in drawing and some fine art painting at the National College of Art and Design in Dublin.
Patrick Collins : A View on Painting was first broadcast on 3 April 1985.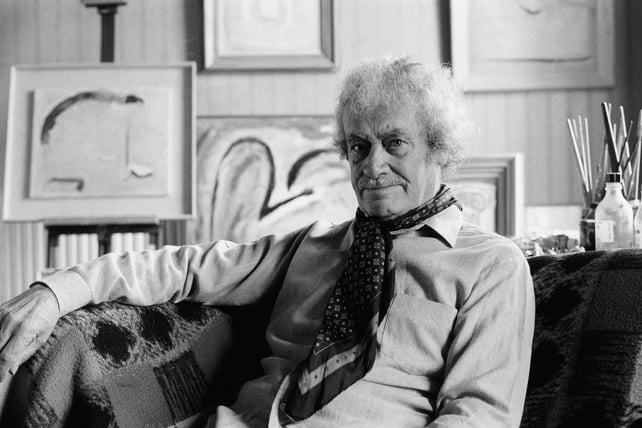 Patrick Collins