Spike Island to open as civilian prison to ease the crisis facing the prison service.
The final decision was made by the cabinet committee on security and the announcement was made by the Department of Justice. It was intended that Spike Island would provide additional accommodation for offenders on a temporary basis. The additional space was required to deal with the projected rise in the prison population. Spike Island was intended to accommodate criminals facing sentences of less than one year for crimes associated with joyriding.
Spike Island would provide extra accommodation for offenders on a temporary basis.
It is planned that the naval service would move out of Spike Island in a fortnight making way for the arrival of the first prisoners. It is also envisaged that 50 to 70 new prison officers would be recruited to man the new prison.
The prison facility on Spike Island closed in 2004. The island was subsequently handed over to Cork County Council by the State.
In recent years it has been used as a location for filming RTÉ Television's 'Ireland's Fittest Family'.
An RTÉ News report broadcast on 15 March 1985. The reporter is Tom McCaughren.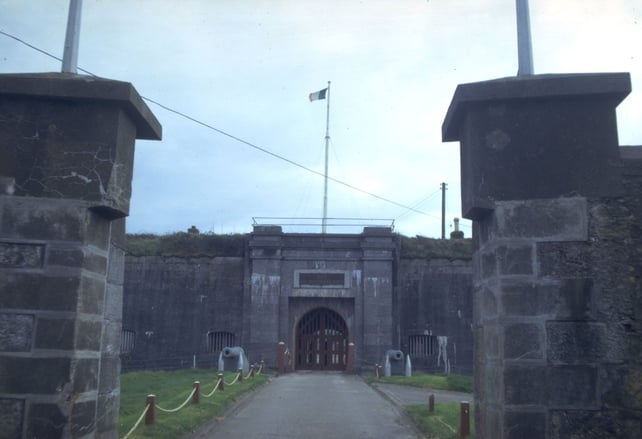 Spike Island