A motor club exhibition is a novelty for a city like Dublin which has no transport museum.
RTÉ News reports from the Motor Club Exhibition at the RDS, Dublin.
Among the vehicles on show are vintage motorbikes, go-karts, Malcolm Campbell's "Bluebird", 1911 Clement, 1928 Vauxhall, a Bentley, a Police Car, a Texaco McLaren Racer, a Ford Pantera, and a Porsche.
As Dublin is one of the only European cities without a transport museum, the Motor Club Exhibition is sure to be an attraction to visitors.
An RTÉ News report broadcast on 14 March 1975. The reporter is Derek Davis.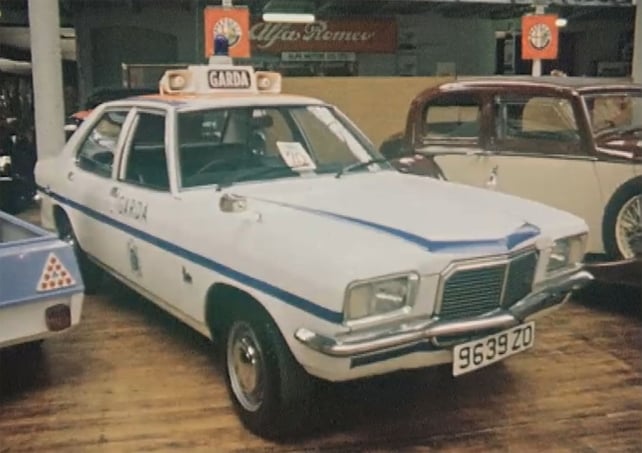 Garda Car, 1975