Des O'Malley is accused of "unbecoming conduct" and expelled from the Fianna Fáil party.
After a three and half hour meeting in Dublin, the National Executive of Fianna Fáil has expelled Des O'Malley from the organisation. The vote in favour of expulsion was 73 to 9 on a motion accusing Mr. O'Malley of conduct unbecoming of a member of the party. O'Malley had gone against the party whip in failing to support the Fianna Fáil line in the previous week's vote on the Family Planning Bill.
Mr O'Malley said he was disappointed but not surprised by the vote and claimed that Mr. Haughey had been out to get him. O'Malley stated that he had no future in Fianna Fáil as long as Mr. Haughey was leader, but under no circumstances would he join another political party, and intended to fight the next general election as an independent candidate in Limerick East. Mr. O'Malley's supporters have warned that his expulsion will have repercussions for Fianna Fáil support.
First elected a Dáil Deputy in 1968, Des O'Malley had held the positions of Minister of Justice and Minister of Industry and Commerce.
Des O'Malley joins David Hanly on 'Morning Ireland' to comment on the reasons for his expulsion and criticise the decision made. He also refers to the "mutual dislike" between himself and Charles Haughey.
This episode of 'Morning Ireland' was broadcast on 26 February 1985. The reporter is Donal Kelly. The report is introduced by Anne Doyle.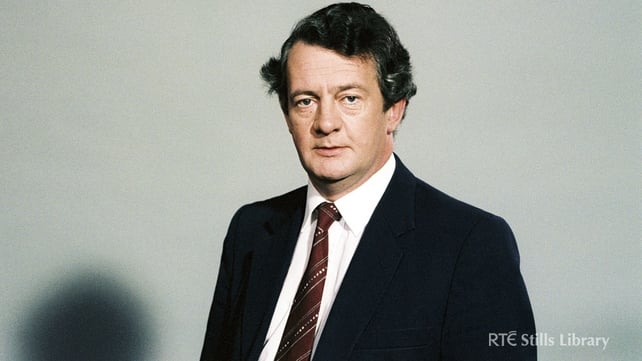 Des O'Malley (1983)