Ever wondered what mumming is? Well wonder no more.
A spokesman for mummers says that mumming is a local source of entertainment in Swords over the Christmas period.
He describes mumming as a short folk play with three characters including an Irish soldier, Prince George and a doctor. The play must contain a combat scene, followed by the death and revival of Prince George. The death represents winter and the revival symbolises spring.
Mumming has a 200 year tradition in Swords where each year mummers travel from house to house entertaining friends and neighbours on St. Stephen's Day.
This episode of 'Newsbeat' was broadcast on 11 December 1964. The reporter is Des Keogh.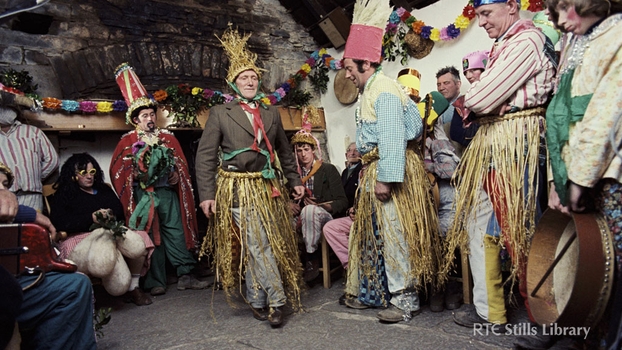 Wren boys in Kilbaha, County Clare (1979)