In 1969 'The Late Late Show' devoted an entire programme to the issue of apartheid in South Africa. The panel and audience discuss what it means to be black in that country.
The debate emerged as a result of the planned visit to Ireland of the South African National Rugby Team, known as the Springboks.
The programme includes contributions from CJ Barry Richardson, Chem Chenutengwedn, Mrs. Campbell in the audience, a South African panellist Kader Asmal, and Harry Bates. Each has a different view on South Africa and a different experience of apartheid.
This episode of the Late Late Show was broadcast on 6 December 1969. The presenter is Gay Byrne.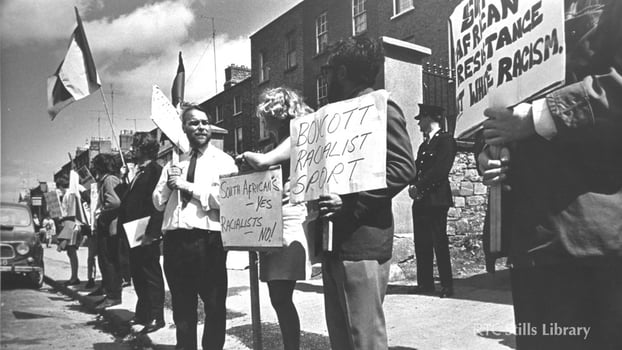 Anti-Apartheid Demonstration in Rathmines (1969)