Animated series about two robots living on a junk-strewn planet called Junkus Minor.
'C-P & Qwikstitch' was an animated series for young people broadcast on RTÉ Television. It tells the story of two robots living on the planet Junkus Minor. This is where all the old and broken machines from throughout the galaxy end up.
In the first episode 'Robots Come to Life' C-P describes to Qwikstitch his memory of humans. Amongst the junk is an old television, and C-P explains how he was modelled on John Wayne and Paul Newman.
This episode of 'C-P & Qwikstitch' was broadcast on 6 October 1982. The series was produced by Aidan Hickey.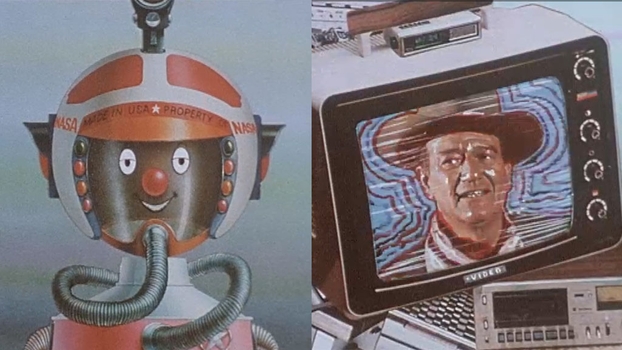 'C-P & Qwikstitch' (1982)