A look at the way of life for different classes of people in the countryside and towns of Ireland.
Brendan Scott introduces a look at six generations of life. The excerpt shown here examines the housing conditions in the past, and the tradition of roof thatching.
From the mansions of the gentry to the cabins of the poor, living conditions varied widely. Adare in Co. Limerick still retains some of the features of what a prosperous village would have looked like, with many thatched houses. Scott describes, as Gaeilge, the living conditions inside these traditional cottages. There is also a demonstration of butter churning, which would have been common practice in many homes.
This episode of 'Six Generations' was broadcast on 9 October 1969. The presenter is Brendan Scott. The programme was produced by Christopher Fitzsimon and presented in both English and Irish.
The song 'In the Year 2525' by Zager and Evans, which was at the top of the charts in 1969.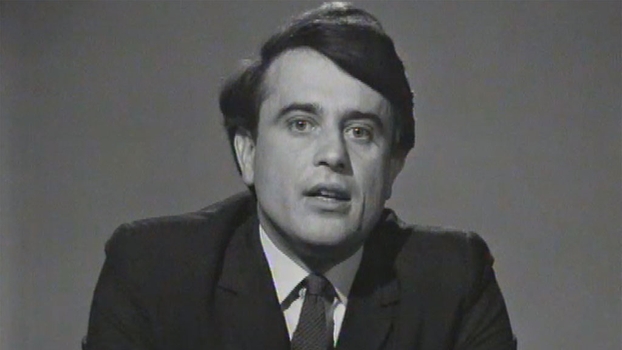 Brendan Scott
Six Generations consisted of 15 programmes dealing with the social history of Ireland during the 19th and 20th centuries, and was part of the 'Telefís Scoile'.
'Telefís Scoile' was an educational television series that gave school lessons in maths, science and literature. It was first broadcast on 4 February 1964 and continued until the 1970s.