Keith Duffy, star of Boyzone, actor, television presenter, and charity fundraiser, is 40 today.
When Keith turned 25. he was a guest on the programme 'F.I.S.H', presented by Danann Breathnach and Louise Loughman. Towards the end of the show Keith is seated with band Area 4 and presenter Danann, when Louise appears with a surprise birthday cake, and they all sing happy birthday to him.

This episode of 'F.I.S.H.' was broadcast on 1 October, 1999.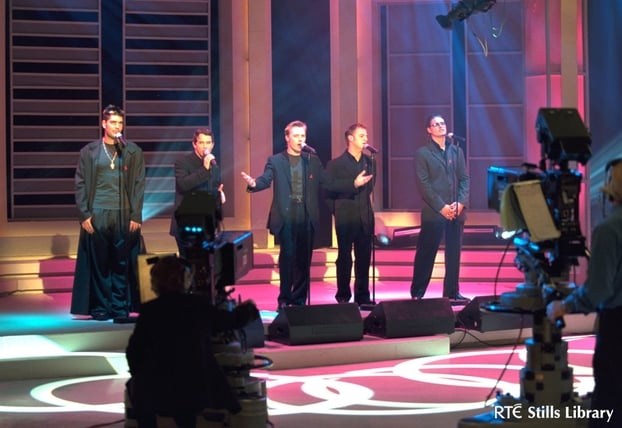 Keith Duffy (far right) with fellow Boyzone band mates, performing on The Late Late Show in 1999.