Broadcaster Bill O'Herlihy retires this weekend following a career in television spanning six decades.
Best known for his role as the presenter of RTÉ's soccer and Olympic Games coverage Bill O'Herlihy began his career in news and current affairs.
Following stints with both the Cork Examiner and the Evening Echo, his broadcasting career started with local soccer reports for Radió Éireann in Cork. He soon made the transition from radio to television working on current affairs programmes such as '7 Days' and 'Newsbeat'. His first broadcast for RTÉ television was a piece about the Lusitania for 'Newsbeat' in 1965.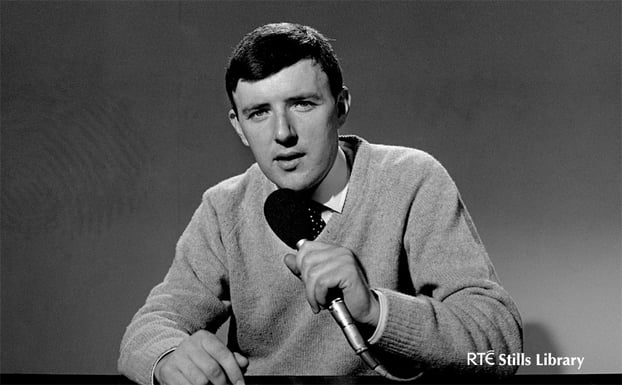 Bill O'Herlihy in a publicity shot for '7 Days' in 1969.
In tribute to the early days of Bill's broadcasting career, we take a look back to January 1967 when Bill presented the programme 'Newsbeat'. In this report for 'Newsbeat' Bill talks to former Tipperary farmer, James Heffernan about his unusual and somewhat controversial occupation as a bone setter.
'Newsbeat' was a half-hour feature programme presented by Frank Hall which ran from September 1964 to June 1971. 'Newsbeat' was succeeded by 'Halls Pictorial Weekly'.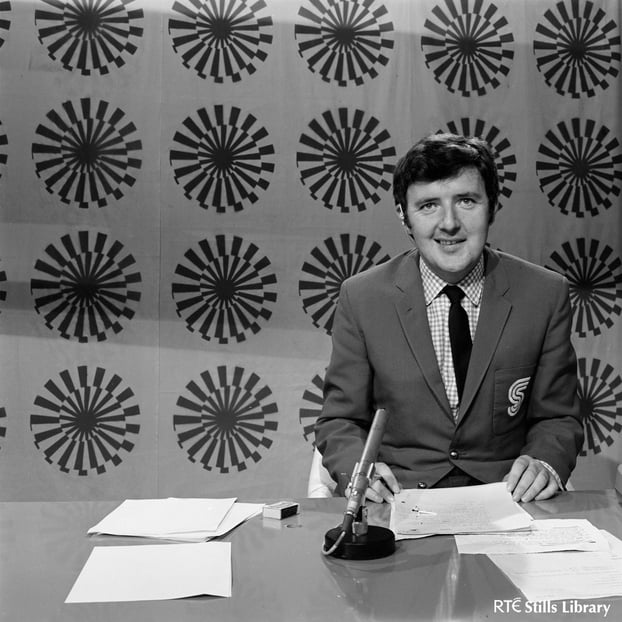 Bill O'Herlihy presents 'Munich '72'