Dublin Bus search for the champion driver of the year.
The competition which is aimed at sharpening the skills of the Dublin bus driver fleet.
The winning driver is William Smith from Walkinstown in Dublin who received an award of £350, which he says he will probably give to "the Missus".
A similar competition has been run in England for the last fifteen years and it claims to have resulted in improved standards of driving.
This was the first year of the competition with the objective of honing the skills of bus drivers. A series of rigorous tests challenged the skills of each competing driver.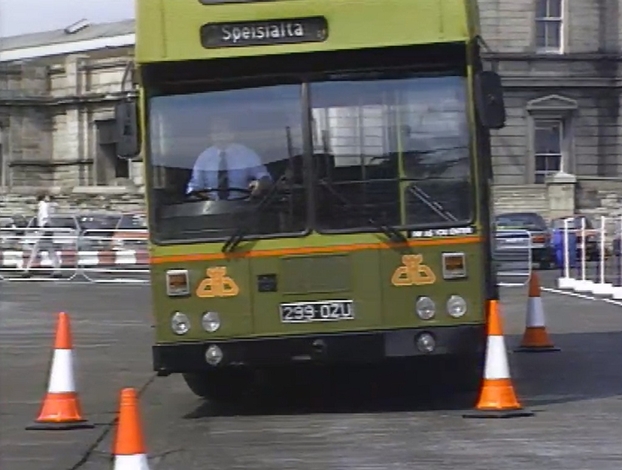 An RTÉ News report broadcast on 28 May 1989. The reporter is Cathy Halloran.