A look at the faith of Irish Catholics who have emigrated to England.
To many, the words Irish and Catholic are synonymous, but what kind of faith do Irish emigrants take with them to England and how well does it stand up to a different environment?
Many Irish Catholics never question the faith that they have. Those who are suddenly in a different environment, where everyone does not have the same beliefs, can often find themselves questioning their faith.
As a Catholic man myself it is my duty to see that at least I go to mass once a week.
One Irish man living in Slough on the outskirts of London talks about how he practices his faith as an Irish Catholic in England.
In the Slough area alone there are four Catholic churches so there are many opportunities for him to engage with the church.
According to one Irish priest, the Irish are the backbone of Catholic communities in England. He recognises the pressures of pagan society, which he says England largely is, and which takes its toll on the young and those whose faith is weak. He also describes the difficulties and challenges facing a young man from rural Ireland when making the move to an industrial town in England.
This episode of 'Horizon: The Other Man's Grass' was broadcast on 9 April 1969.
Horizon was first broadcast on RTÉ Television on Sunday 20 September 1964. The programme was described in the RTÉ Guide as a weekly series on matters of religious interest, presenting a variety of topics drawn from Ireland and abroad.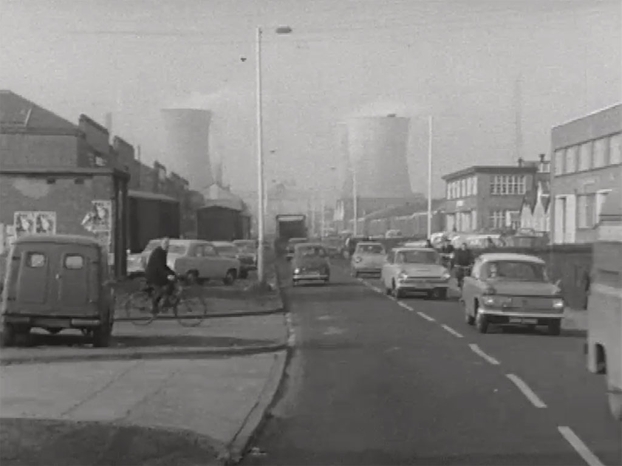 Slough, England (1969)