While the Iveagh Market, Francis Street, Dublin is no more, the building and the memories of the lives of the traders that worked there remain.
One such trader is pictured above seated at her clothes stall in the Iveagh Market, possibly on a tea break. Can you help to identify her? If you think you might know who she is, we'd love to hear from you at archives@rte.ie or alternatively via Twitter @RTEArchives.
This photograph was taken by Tom Holton on 15 July 1986.
Built in 1902 the Iveagh Market provided a year-round indoor place to trade and remained in operation until the 1990s. The building has laid empty since.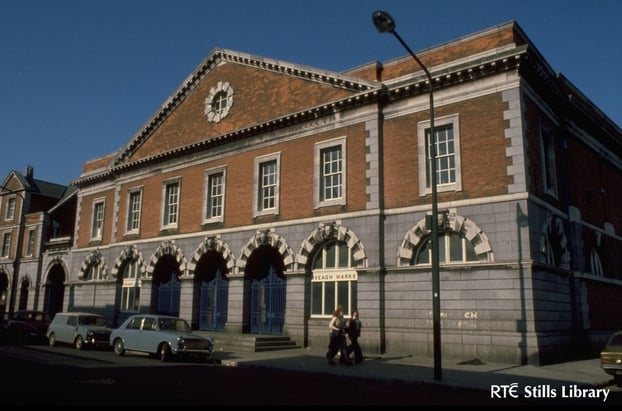 External View of the Iveagh Market (1976)