Documenting on film social life in Connacht in the 1950s.
The programme uses film shot over a number of years by PJ Gilmore that recorded local life in the west of Ireland.
The opening scene of the documentary shows PJ Gilmore carrying a camera on a tripod along the country lanes of Co. Mayo. While lacing film to his projector Gilmore speaks about how he got involved in exhibiting film and later progressed to making his own movies which documented various aspects of Irish life.
Commenting on his move from showing films to making films Gilmore says that
People...might come in if they were the stars themselves. By having them up there on the screen doing whatever they were doing in their shops or in their fields or going to mass or whatever they were doing.
Having acquired a 16mm film camera Gilmore set out to capture local events all of which attracted people to cinema showings. Filming in black and white, and colour PJ Gilmore recorded aspects of life in Galway and Mayo during the 1950s, 60s and 70s.
Producer Peter Feeney found the material for this documentary while researching for his documentary series 'The Age of de Valera'. The script and narration is provided by Breandán Ó hEithir.
The films of the late PJ Gilmore were donated to RTÉ Archives by his family.
'Flight from the Snipe Grass' was broadcast on 18 March 1984.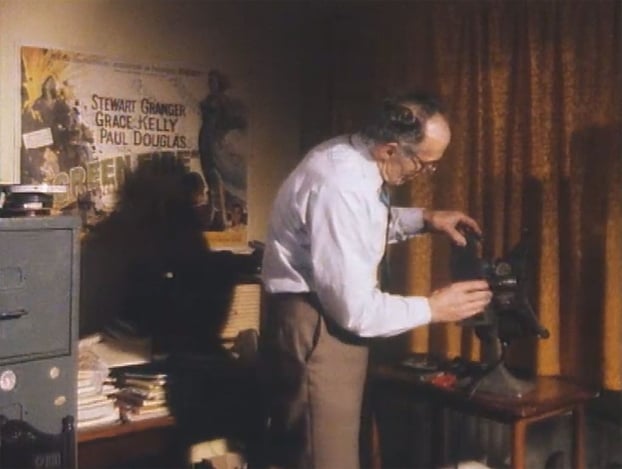 P.J. Gilmore