AGNES at Project Arts Centre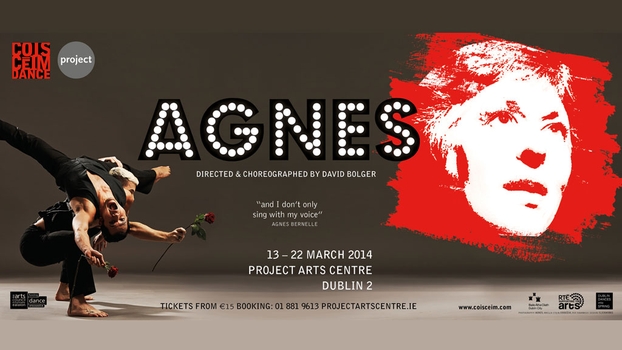 'AGNES', a dance show tribute to the cabaret singer Agnes Bernelle, previews tonight at the Project Arts Centre and runs until 22 March. It was choreographed by David Bolger of CoisCéim Dance Theatre and features six dancers: Justine Cooper, Nick McGough, Jonathan Mitchell, Mónica Muñoz Marín, Emma O'Kane and Don King Rongavilla.
A parallel programme of Bernelle-themed events also in the Project Arts Centre, includes an exhibition of photographs curated by Amelia Stein and screenings including programmes from the RTÉ Archives. 'Brecht on Brecht', featuring Agnes Bernelle and produced by Louis Lentin, will be shown on 20 March and 'I Was the Little Girl', produced and directed by John Comiskey, will be shown on 22 March 2014.
How Agnes Bernelle Came to the Works of Brecht and Weill
CoisCéim Dance Theatre Presents 'Agnes'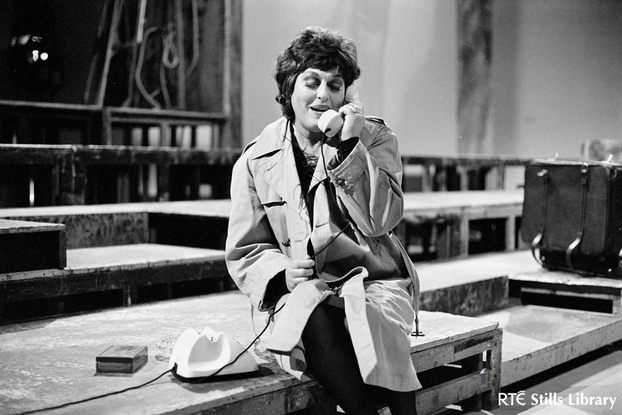 Agnes Bernelle in 'Brecht on Brecht', September 1974. The photographer was Tom Holton. © RTÉ Archives 2178/039