Ten bombs exploded on four commuter trains in Madrid killing 191 people and injuring nearly two thousand more.
Three days before a general election, Spain faces the tragedy of its worst ever terrorist attack.
The Spanish government was quick to point the finger of blame at ETA, while others looked to terrorist group Al Queda.
This report shows the devastation caused by the explosion and includes reactions from Spanish people on the streets of Madrid.
An RTÉ News report broadcast on 11 March 2004. The reporter is Tony Connelly.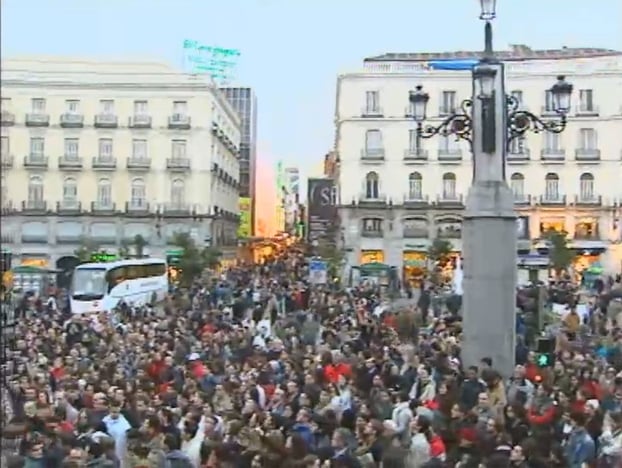 Plaza del Sol, Madrid (2004)