In response to the Irish Language Commission's report stating that Galway should be made an Irish speaking city, RTÉ News speaks to some of Galway's citizens to get their opinions of the plans.
Mayor of Galway, Martin Divilly, talks to RTÉ reporter Mícheál Ó Briain about plans to make Galway an Irish speaking city, despite stating that he is regrettably not himself an Irish speaker. Divilly pinpoints the current approach to teaching Irish as a potential stumbling block facing the plans for Galway to become an Irish speaking city.
Other Galway citizens voice their support for the plans. Professor Martin Newell, President of University College Galway, who has read all 288 recommendations in the report supports the motion and speaks "as gaeilge" on the plans.
An RTÉ News report broadcast on 21 January 1964. The reporter is Mícheál Ó Briain.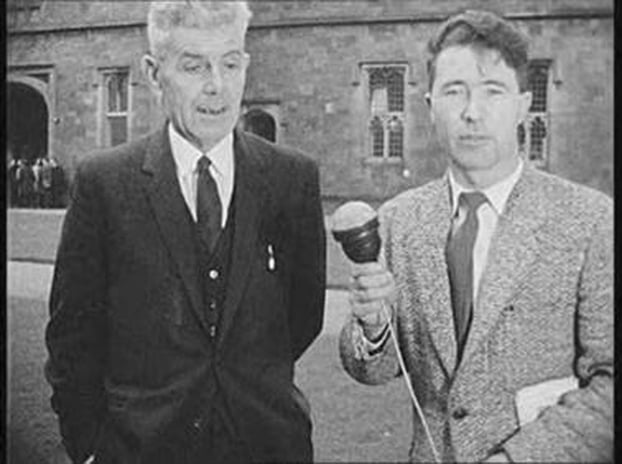 Professor Martin Newell, President of UCG with RTÉ Reporter Mícheál Ó Briain (1964)