On 3 January 1964 U.S. film maker John Huston (1906-1987) becomes an Irish citizen.
Kevin O'Kelly meets John Huston in Saint Stephen's Green, Dublin where John talks about how he and his family have made Ireland their home.
Earlier that day John Huston had been made a citizen of Ireland at a ceremony at government buildings. Having lived in Ireland for the past twelve years, John Huston has decided to give up his American citizenship in place of Irish citizenship. Plans are also afoot for his wife and children, Anjelica (12) and Tony (13) to become Irish citizens.
A RTÉ News report from 3 January 1964. This footage was later used in a documentary 'John Huston: An American in Galway', an affectionate portrait of Huston's Irish years broadcast on 25 December 2009.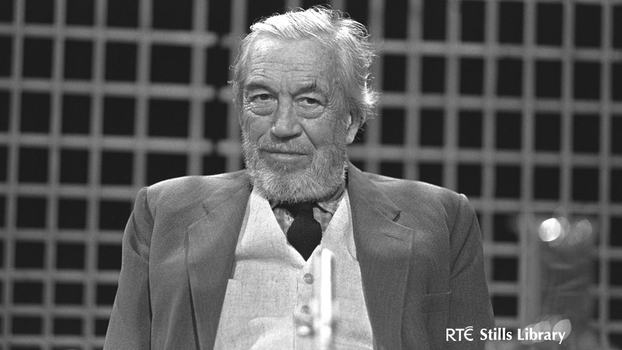 John Huston on the Late Late Show (1973)