The RTV Guide, published on 29 November 1963, featured an illustration on the cover to promote the US series 'The Nurses'.
'The Nurses' was an hour-long CBS series dramatising the professional and personal lives of nurses in a city hospital. Shirley Conway and Zina Bethune co-star in the series, which was one of the most popular shows on American TV. The series later changed its name to 'The Doctors and the Nurses'.
'The Nurses' was broadcast on Friday nights at 9.30 p.m. on Teilifís Éireann.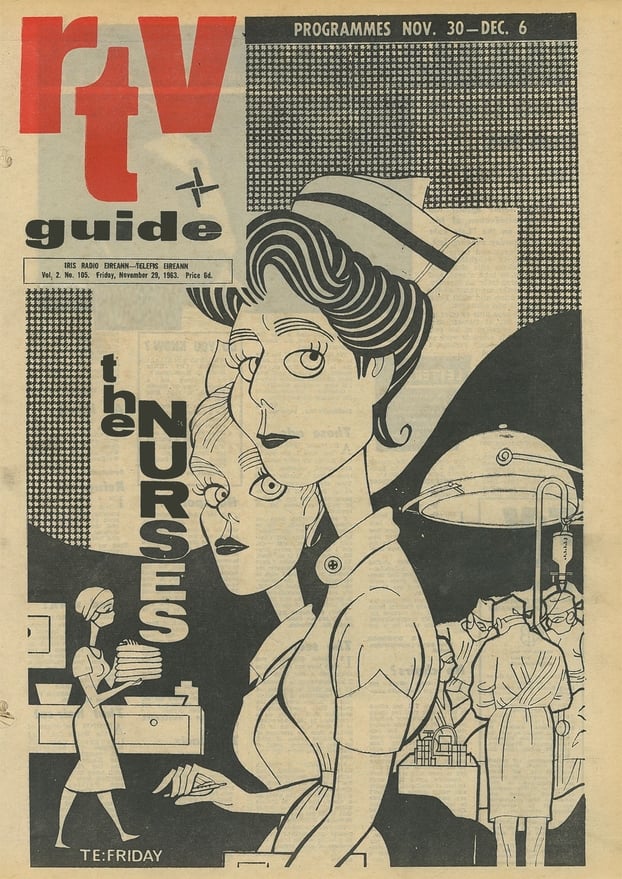 'The Nurses' featured on the cover of the RTV Guide, Vol.2, No.105, 29 November,1963.