Two days after the assassination of President Kennedy, on 24 November 1963, the people of Dunganstown, Co. Wexford travelled for a special mass to the parish church St. Brigid's at Ballykelly, where the president's great-grandfather, Patrick Kennedy, went to mass before he emigrated to America.
The report includes a clip from the mass, which was attended by the president's relatives Mary Ryan and Jim Kennedy.
President Kennedy arrives at Dunganstown, Co. Wexford in June, 1963.

Mary Ryan, relative of President Kennedy, leaving the St. Brigid's Church following the memorial mass on 24 November, 1963.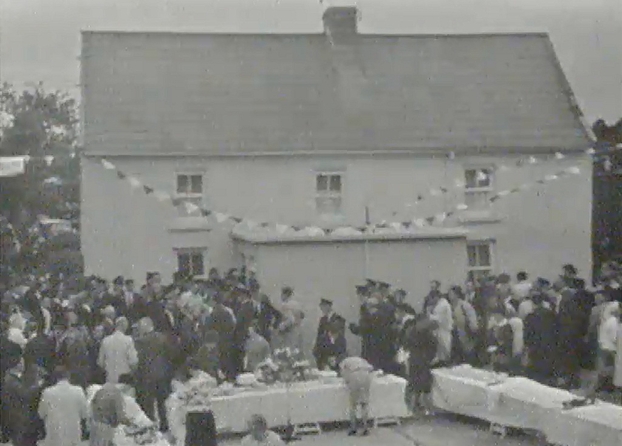 Kennedy Ancestral Home at Dunganstown, Co. Wexford (June 1963)