In this 'Newsbeat' report from 1964, Des Keogh asks the women of Donnycarney in Dublin if they wash their husbands socks. He is responding to a recent letter to an evening newspaper from a woman who objects to washing her husband's socks.

This report is part of a new exhibition from RTÉ Archives that looks back at some of the experiences of Women in Irish Society, from the days of unequal pay and the marriage bar to the era of Ireland's first female president Mary Robinson in the 1990s.

The 'Newsbeat' report was first broadcast on 7 October 1964.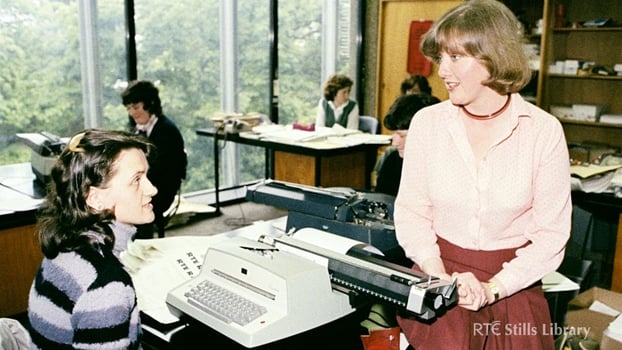 The accompanying image is from a RTÉ Guide photo shoot promoting the ground-breaking radio programme 'Women Today' in 1979. It shows presenter Marian Finucane with RTÉ colleagues. © RTÉ Archives 2553/080