Today, 23 August 2013, is National Potato Day, a day that celebrates all things potato.
In honour of the potato, we take a look at how Tayto crisps are made in 1970. From the raw ingredient of the potato to the end product as a cheese and onion crisp.
The report by Brenda Kneafsey from the programme 'Motley' was broadcast on 19 September, 1970.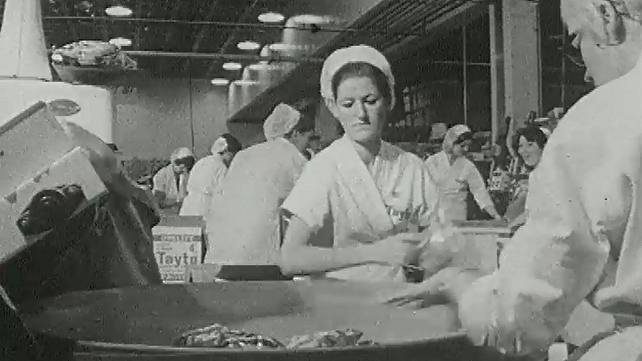 Workers at the Tayto Crisp Factory (1970)
Motley was a weekly children's entertainment show touching on "everything and anything - an amusing, instructive, intriguing surprise packet".
(RTÉ Guide, 19 September, 1969, Vol.6, No.39, p.7)
The show was presented by Brenda Kneafsey and Seamus Sheridan and was first aired on Monday 22 September, 1969. The show also had a members club called the 'Motley Mob' which brought together fans of the show. Motley was broadcast weekly on a Monday evening.