100,000 Mark Passed For RTÉ Photographs Available Online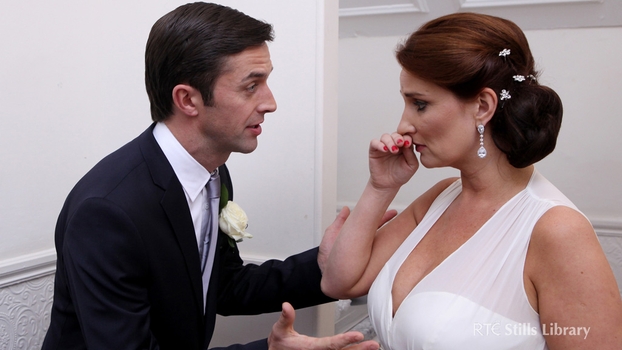 The 100,000th photograph from the RTÉ photographic collections has been made available online. The image is one from the upcoming week in 'Fair City'.
The photograph shows Louie (Alan Devine) pleading his love for Carol (Aisling O'Neill) on their wedding day. The ceremony has been halted when Carol learns of Louie's infidelity. The image was taken during filming in November and the episode will be shown on 6 December 2012.