Statements & Speeches
Ráiteas ó RTÉ Raidió na Gaeltachta ar bhás Shéamuis Mhic Géidigh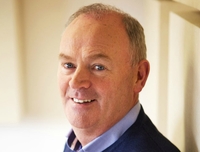 Statement from RTÉ Raidió na Gaeltachta on the death of Séamus Mac Géidigh
Fuair Séamus Mac Géidigh, Bainisteoir Réigiúin an Tuaiscirt do RTÉ Raidió na Gaeltachta, bás tobann tráthnóna inné, Dé Luain 4 Iúil.
Ba as an Ailt, An Ardaí Bheag, Gort an Choirce do Shéamus, áit arbh fhearr aithne air mar Séamus Jack. Bhí sé 54 bliain d'aois.
Thosaigh Séamus ag obair le RTÉ Raidió na Gaeltachta i nDoirí Beaga i mí Eanáir 1988 agus ceapadh é mar Bhainisteoir Réigiúin an Tuaiscirt i 2004.
Bhí spéis ollmhór aige i gcúrsaí peile, agus ardmheas air mar thráchtaire ar fud na tíre. D'ainmnigh Aogán Ó Fearghail, Uachtarán CLG, Séamus ar Choiste Náisiúnta na Gaeilge CLG dhá bhliain ó shin.
Ar chlár ómóis do Shéamus a craoladh ar Raidió na Gaeltachta ar maidin, dúradh gurb é a bhí mar ghuth na gConallach sna cluichí Gaelacha.
Bhí sé i mbun tráchtaireachta ar an athimirt sa chluiche leathcheannais craoibhe idir Dún na nGall agus Muineachán sa Chabhán tráthnóna Dé Sathairn. Rinne an tAthair Brian Ó Fearraigh tagairt do mar a chríochnaigh Séamus an tráchtaireacht sin ar an gclár ómóis ar maidin, agus dúirt gur chuí an bealach é le cur síos a dhéanamh ar shaol Shéamuis.
'Tá an fheadóg dheireanach séidte, ach a leithéid de chluiche.'
Bhí Séamus i mbun tráchtaireachta cúpla seachtain ó shin ar chluiche sacair na hÉireann in éadan na Bruiséile i Bordeaux i gCraobh na hEorpa, freisin.

Bhí sé an-ghníomhach i gcúrsaí pobail agus bhí sé ina Rúnaí ar Choiste Pobail Ghort an Choirce le blianta fada.
Maireann a bhean chéile, Dolores, triúr clainne, Dónal, Éadaoin agus Póilín, le cois deirfiúr agus déartháir, gaolta agus cairde.
Dúirt Ceannaire RTÉ Raidió na Gaeltachta, Edel Ní Chuireáin:
'Cúis mhór bróin dúinn anseo in RTÉ Raidió na Gaeltachta bás Shéamuis Mhic Géidigh. Fear uasal a bhí ann – ceannaire foirne, ceannaire pobail, craoltóir ildánach, fear teaghlaigh, agus cara mór linn uilig ar fhoireann na seirbhíse. Duine ar leith a bhí i Séamus Mac Géidigh, fear iontach speisialta, agus is boichte go mór an tseirbhís seo, agus an saol tré chéile, gan é. Cronóidh muid go mór é. Beannacht Dé lena anam uasal Gaelach. Déanaimid comhbhrón lena bhean Dolores, lena chlann Éadaoin, Dónal agus Póilin, lena mhuintir agus lena chairde.'
Dúirt Jim Jennings, Ceannasaí Raidió RTÉ:
'Cailliúint mhór do Raidió RTÉ agus do Raidió na Gaeltachta go háirithe, bás tobann Shéamuis Mhic Géidigh. Cuimhnímid inniu ar a dhaoine muinteartha atá faoi dhubhrón. Suaimhneas síoraí go raibh aige.'
Dúirt Kevin Bakhurst, Stiúrthóir Feidhmeach RTÉ:
'Cúis mhór bróin dom bás Shéamuis. Bhí ardmheas air mar iriseoir agus mar chraoltóir, agus aireoidh a chuid comhghleacaithe ar fud na heagraíochta seo uathu é. Déanaim comhbhrón ó chroí lena mhuintir agus lena chairde.'
Cuirfear Séamus Dé hAoine i ndiaidh aifreann 12 pm i nGort an Choirce.
Statement from RTÉ Raidió na Gaeltachta on the death of Séamus Mac Géidigh
Séamus Mac Géidigh, broadcaster and Manager of RTÉ Raidió na Gaeltachta's northwest service in Donegal, passed away suddenly yesterday evening, 4th July, at the age of 54.
Séamus was from An Ardaí Bheag in Gort an Choirce in the Donegal Gaeltacht and had been working with Raidió na Gaeltachta since 1988, and as manager of its northwest service, based in the Doirí Beaga studio, since 2004.
He was passionate about Gaelic football, and was a highly respected commentator on Gaelic Games. He was appointed by Aogán Ó Fearghail, Uachtarán GAA, to the GAA Irish Language Committee a few years ago, and Aogán paid tribute to him on a special programme on RnaG this morning. He was described in that programme as 'the Donegal voice of Gaelic Games commentary'.
Only last Saturday he was commentating on the replay of the semi final between Donegal and Monaghan in Cavan, and he travelled to Bordeaux a few weeks ago to commentate on the Ireland V Belgium match in the European Football Championship.
Séamus was very involved in the community, and was the Secretary of the Gort an Choirce Committee for many years.
He is survived by his wife Dolores, their three children Dónal, Éadaoin and Póilín, a brother and sister, relatives and friends.
Edel Ní Chuireáin, Ceannaire RTÉ Raidió na Gaeltachta said:
'It is with great great sadness that we learned of the death of Séamus Mac Géidigh. He was a man amongst men – a mentor and champion of his staff here in Doirí Beaga, a community leader, a talented broadcaster, a gifted commentator, a family man and a friend to us all here. This service will be all the poorer for his loss, as will the community in Donegal. He will be sadly and greatly missed. May he rest in peace. We extend our sincere condolences to his wife Dolores, to his children Éadaoin, Dónal and Póilín, and to his relatives and friends.'
Jim Jennings, MD, RTÉ Radio said:
'The sudden death of Séamus Mac Géidigh is a huge loss to RTÉ Radio and in particular to Raidió na Gaeltachta. My heart goes out to his family at this very sad time. Our thoughts are with you.'
Kevin Bakhurst, Acting Director General, RTÉ said:
'I'm deeply saddened to hear the news of Séamus' death. He was a highly respected journalist and broadcaster and will be greatly missed by colleagues across the organisation. My thoughts and condolences are with his family and friends at this time.'