Statements & Speeches
Director-General's Review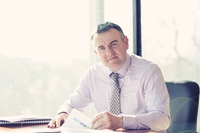 2013 was a significant year for RTÉ.
We set a very clear strategy for the organisation for the next five years, we reported a small surplus for the first time since 2008 and, most importantly, we continued to deliver for audiences across the full range of RTÉ services.
2013 was the first year of RTÉ's new Five Year Strategy (RTÉ Today, Tomorrow 2013-2017). Created after a rigorous evaluation of all RTÉ services and activities, the strategy aims to ensure public service content and values remain central to the lives of Irish people as they change and adapt to new media technologies. Crucially it provides a very clear roadmap from which to sustain and protect distinctive, Irish public service programming and content at a time when so many public services have been diminished or cut.
By clearly setting out the strategic vision, target audiences and genre mix for each of its services, the strategy provides real clarity to government, regulators, programme-makers (both in-house and independent), the media market and, most importantly, our audience about how RTÉ plans to develop over the next five years. In the strategy RTÉ detailed what it can achieve within existing levels of funding and we also indicated how we would invest additional resources, should they become available.
In early 2013 as requested as part of the Section 124(8) statutory review process, RTÉ submitted its Five Year Strategy to the BAI. In July 2013, having concluded the review process, which included a detailed analysis of RTÉ's plans, the BAI recommended to the Minister that the level of public funding to RTÉ should be increased.
In July 2013, the Government, in its Response to the Section 124(8) (Five Year) Review, affirmed its ongoing support for the concept, purpose and practice of public service broadcasting in Ireland. It also welcomed the BAI Review and considered the Report and Recommendations submitted as comprising an important step in ensuring that public service broadcasting continues to be sufficiently well funded and that these funds are used in a transparent way. The Government response was important for public service broadcasting in Ireland and for RTÉ. Significantly, there is also now a time frame for the introduction of the new Public Service Broadcasting Charge.
Central to RTÉ's medium-term strategy was returning the organisation to a more stable financial footing. RTÉ publicly committed to returning to break-even in 2013 and I am very pleased that we have managed to report an EBITDA of €20.7m and a pre-tax surplus of just over €1m.
Since 2008 RTÉ has reduced its operating cost base by €133 million or 30%. The scale of RTÉ's response has been almost unique across the Irish semi-state sector. The impact on the organisation has been very significant. Since 2008, almost 500 full-time staff (21% of the workforce) have departed, pay has been cut voluntarily at all levels, all performance-related pay has ceased and top presenting talent fees for 2014 stand close to 40% below 2008 levels.
As with any media organisation RTÉ is acutely conscious of the perceptions that the public have of what we do and how we do it. Every quarter, RTÉ conducts detailed survey analysis to track public perceptions and usage of our services. In 2013 RTÉ continued to reach 96% of adults (15+) on a weekly basis across the full range of its services. Importantly, use of our new digital services is growing quickly, particularly among younger people. Public trust in RTÉ is at 72%. Some 68% of Irish people believe RTÉ enriches their lives, while 78% say that RTÉ is an Irish brand they are proud of; 71% of people believe what we do is of high quality.
That each of these numbers has increased in the past year while we have been making very substantial cost reductions to return the organisation to financial stability is a real tribute to the efforts of all the staff in RTÉ. In terms of the future, in research conducted by the BAI as part of their Section 124(8) review, it was very heartening to see that nearly three-quarters of people surveyed want RTÉ to continue to be a wide-ranging operator that provides a broad range of services and programmes.
We made it very clear in our Five Year Strategy that RTÉ needs additional public funding to invest in programming, content and key technology if it is to retain its connection with and fully serve its audiences. Given the very significant adjustments we have made and the continuing vigilance we maintain on costs, I believe that additional investment in RTÉ now would yield significant benefits to audiences and the Irish creative economy, as well as helping to secure RTÉ's medium-term future.
Delivering for Audiences
2013 was the first year implementing our new strategy and, notwithstanding the significant cuts we have had to make, much of this was evident on air.
In April RTÉ launched RTÉjr, a new dedicated digital children's channel on television, radio, online and mobile. The launch of RTÉjr reaffirmed children's and young people's content as a core public service priority for RTÉ. This dedicated children's service (free of advertising) allows children and young people to access, engage with, participate in and interact with an indigenous, home-grown service built around the needs and lives of young people in Ireland. From a standing start the RTÉjr television service now has weekly reach of 10.9% among children aged 4-14.
With the launch of the new television schedule in August, the first since completing the new strategy, we saw a clear articulation of the new vision we now have for RTÉ One and RTÉ Two. To lead and drive the new vision, RTÉ Television underwent a substantial restructuring, with the appointment of new Channel Controller positions for RTÉ One, RTÉ Two and RTÉjr.
The new season on RTÉ One built on its reputation for delivering high-impact drama, documentaries and entertainment series along with news and current affairs programming, which seeks to bring people together to share in moments of national significance. Across different genres, quality programming on RTÉ One attracted huge audiences during the year. The acclaimed Irish drama series Love/Hate, stand-out factual programming such as The Disappeared and Who's Buying Ireland, the beautiful and award-winning natural history series The Secret Life of the Shannon, a rejuvenated The Late Late Show, the irreverent Irish Pictorial Weekly, and consistently strong news and current affairs programming, all this year contributed to the rich and varied RTÉ One schedule on what continues to be Ireland's most-popular television channel.
The return in 2013 of powerful investigative programming on RTÉ One was critical for re-establishing RTÉ's reputation for cutting-edge investigative journalism. A Breach of Trust, the documentary made by RTÉ's new Investigations Unit, explored issues relating to standards in childcare in Ireland. It became one of the biggest news stories of the year and made a very significant impact on the regulation of childcare provision in Ireland. Investigative journalism is absolutely central to RTÉ's core public purpose and our future strategy. Given the extraordinarily sensitive issues involved, I am proud that RTÉ got this programme to air in 2013.
Now focused on providing unrivalled coverage of our national games and national teams, at weekends RTÉ Two gained huge audiences across 2013 with all the big Irish rugby and soccer international matches and one of the best GAA Championship seasons in recent years.
On Monday nights Irish comedy became central to the peak-time schedule on RTÉ Two, with Damo and Ivor, Republic of Telly, The Fear, The Mario Rosenstock Show and Foul Play all doing well, particularly with the younger 15-34 audiences. So too did Second Captains Live on Wednesday nights, which brought a new approach to sport and comedy. RTÉ Two's new young people's factual programming on Thursday nights, such as Maia Dunphy's What Women Want and the Reality Bites documentary series, were fresh takes on modern Irish life.
Programme development and innovation was a key focus for RTÉ One and RTÉ Two this year. Through the year we saw the continuing development of the RTÉ Format Farm initiative, which was extended recently to include in-house format development. Five internal projects were selected for further development from over seventy projects submitted by RTÉ staff. Co-productions also formed a key part of our television programming in 2013, particularly important with reduced funding available. Examples include The Disappeared, Hector Breaks for the Border, Danny Boy - The Ballad that Bewitched the World and the hugely successful crime drama The Fall - all co-productions with BBC Northern Ireland.
In July 2013 Pat Kenny left RTÉ after a long and distinguished career. I am very grateful for the contribution he made to RTÉ over many years. A fresh September schedule on RTÉ Radio 1 introduced a very strong line-up designed to ensure that it remains the national station of record. Sean O'Rourke has settled in very well and the knock-on changes have resulted in opportunities for a number of new and experienced journalists across key programmes on television and radio. Such change has been hugely positive for programmes and audiences alike. Beyond very strong news and current affairs programming, RTÉ Radio 1 has maintained its quality and diversity with award-winning documentary programming, arts and music programming and, with Callan's Kicks on Friday evenings, irreverent satirical comedy. All of which adds up to the unique service that is RTÉ Radio 1.
Central to RTÉ's future is creating distinctive events with programming and content delivered across multiple services. For the fourth year running, RTÉ Big Music Week celebrated the very best of home-grown musical talent by bringing live performance to audiences across Ireland and all over the world on RTÉ's radio, television, online and mobile services. This year, in partnership with Iarnród Éireann, the RTÉ Big Music Week train visited some of Ireland's best-loved venues and most-travelled train stations, capturing the magic each day and bringing it to audiences through broadcasts and streams, and featuring a wealth of live performances by renowned artists like Christy Moore, Kodaline, Paul Brady, Damien Dempsey, Lumiere, Julie Feeney, the RTÉ Concert Orchestra and many, many more.
Century Ireland was another unique project undertaken by RTÉ in 2013. An online historical newspaper that tells the story of the events of Irish life a century ago, it is published on a fortnightly basis, beginning in May 2013, and is the main online portal for the Irish decade of commemorations, 1912-22. A collaborative partnership between the major cultural and educational institutions in Ireland, the Department of Arts, Heritage and the Gaeltacht and RTÉ, a range of rarely (or never) seen material was made available. Century Ireland will form the key digital backbone for much of RTÉ's coverage of the Decade of Anniversaries, which is a key content focus for RTÉ in its five year strategy.
RTÉ Big Music Week and Century Ireland are the types of projects that create a unique connection with audiences and that very few organisations in Ireland can deliver. We are all learning how to use new digital tools to create projects that offer all sorts of new connections with audiences. Such projects will increasingly demand that we work in new ways, restructure workflows, develop content in new ways and build and manage new kinds of partnerships. Given RTÉ's collective editorial, production and technical skills, I believe we can set the standard in Ireland for creating truly compelling multimedia content and services. Creating more innovative and compelling projects and services of this kind will be a focus for RTÉ over the coming years.
Notwithstanding budget restrictions we have continued to invest in technology and the evolution of our digital services during 2013. I am delighted to say that RTÉ One became a HD service in time for Christmas.
The future will continue to challenge us. Even while the recession is slowly lifting, the market is quickly becoming more competitive and fragmented. In just the television market, the number of UK television channels selling Irish advertising has grown by 33% over the last year, to a total of 36 channels in January 2014. In early 2014 Sky added Irish advertising to two new channels and the UK PSB, Channel 4 began selling Irish advertising for the first time. UTV will launch a new Irish TV channel here early 2015. As broadband speeds increase, digital services like Netflix will only grow in popularity. We are on a five year journey to transform from a public service broadcaster into a public service multimedia organisation. Much remains to be done, but we made a very good start during 2013.
Noel Curran
Director-General
1st July 2014