Press Releases
RTÉ's latest radio figures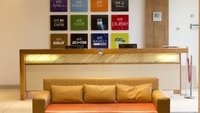 RTÉ's weekly radio reach stays strong with over two million listeners
RTÉ radio stations continue to reach over two million listeners, growing to 2,009,000 or 53% of Adults 15+ tuning in every week (+43,000 YoY and +5,000 BoB). RTÉ Radio 1 is the only station in Ireland with a weekly reach of over one million listeners, at 1,396,000 (+11,000 YoY).
RTÉ 2FM's weekly reach figure is up, with 853,000 listeners or 22% of Adults 15+ tuning in(+8,000 BoB and 79,000 YoY). RTÉ lyric fm has a national weekday share of 1.8% and 278,000 listeners tuning in on a weekly basis.
Speaking on the latest figures for RTÉ radio, Jim Jennings, Director of Content, says:
"RTÉ continues to reach over two million radio listeners, delivering to 53 percent of the Adult 15+ population right across the week. RTÉ News and Current Affairs continues to bring in large numbers, with the News at One moving up from the 5th most popular programme in the country to the 3rd (Book on Book/Adults 15+), while Morning Ireland maintains its position at the top of that. Strong news stories over the last three months, and exceptional coverage during major events like Storm Emma, are showing in the listenership figures."
"I am really happy to see that RTÉ retains its position, holding the top twenty radio programmes in the country. RTÉ Radio 1 leads with 21.5% of the market share, the only station with a weekly reach of over one million."
"Life continues to sound better on RTÉ lyric fm where 278,000 listeners are tuning in weekly, the station delivers consistently across the day from Marty in the Morning to driving home with Lorcan Murray, and into the night."
RTÉ RADIO 1:
Morning Ireland is the most listened to radio programme in Ireland, with 431,000 listeners (+8,000 BoB).
Liveline holds its place as the 2nd most listened to radio programme in Ireland, with 370,000 people tuning in to Joe Duffy on weekdays (-3,000 BoB).
News at One moves from being the 5th most listened to programme in the country to 3rd with 332,000 listeners, gaining 5,000 (BoB).
Drivetime with Mary Wilson has 226,000 listeners, down 1,000 BoB.
Late Debate, alongside feature programmes on Monday and Friday, makes gains of 1,000 up to 23,000 BoB and up +4,000 YoY.
Saturday Sport has made further gains this book, now boasting 214,000 listeners turning in (+2,000 BoB and +30,000 YoY).
Countrywide presented by Damien O'Reilly maintains a steady figure with 213,000;, no change BoB and up 26,000 YoY.
The Business with Richard Curran sees a YoY gain of +9,000, with 305,000 listeners tuning in each Saturday morning.
The Marian Finucane Show continues to deliver for RTÉ Radio 1, with 324,000 listeners on Saturday and 308,000 on Sunday mornings.
The Rolling Wave gains 5,000 more listeners (BoB) to 21,000.
The History Show has grown 3,000 listeners BoB to 38,000.
Sunday Doc on One makes gains of 2,000 BoB to 19,000, with Drama on One keeping a steady pace with 18,000 listeners up 1,000 BoB.
Head of RTÉ Radio 1, Tom McGuire said this morning:
"With almost 1.4 million listeners every week, RTÉ Radio 1 remains the 'go to' station for news, sport, arts, music and entertainment. It is great that the appeal of such a broad schedule remains the top choice for listeners. Throughout the year we hope to introduce more new voices to our audience in a schedule that will again bring home the sounds of the summer."
RTÉ 2FM:
RTÉ 2FM has a weekly reach figure of 853,000/22% of Adults 15+ (+8,000 BoB and 79,000 YoY).
RTÉ 2FM has gained 41,000 listeners year on year (weekdays).
Breakfast Republic retains its spot as number 20 in the country with 185,000 listeners with an increase of 18,000 (YoY).
The Nicky Byrne Show with Jenny Greene has gained 9,000 (YoY) to 148,000.
The Tracy Clifford Show has grown to 129,000 an increase of 10,000 listeners (YoY).
The Eoghan McDermott Show gains a massive 23,000 listeners to 136,000 (YoY).
Game On grows 3,000 listeners to 25,000 (YoY).
The Louise McSharry Show increases 3,000 listeners to 23,000 (YoY).
Commenting on the figures earlier today, Dan Healy, Head of Radio Strategy and RTÉ 2FM said:
"2FM continues to grow year on year, particularly within 15 to 34 year olds, gaining 41,000 listeners (Adults 15+). Our share of this age group has grown from 11.2% to 13.6% (YoY). This latest survey shows that we are consolidating that position and that our key weekday programmes are the most listened to for this hard fought and hard to win age group. It is also worth noting that 2FM has 11 out of 20 of the top programmes in the country for Adults 15-34 and the top 4 are all 2FM shows."
RTÉ lyric fm
RTÉ lyric fm reaches 278,000 Adults weekly and 130,000 Adults 15+ every weekday.
The station has a market share of 1.8% for adults 15+.
Marty in the Morning programme reaches 39,000 adults 15+.
Niall Carroll's Classical Daytime reaches 30,000 adults 15+.
The Full Score with Liz Nolan reaches 39,000 adults 15+.
Lorcan Murray's Classic Drive reaches 48,000 adults 15+.
The Hamilton Scores reaches 30,000 adults 15+ on Saturday and 29,000 on Sunday.
Movies and Musicals reaches 38,000 adults 15+ (Saturday).
Speaking earlier today, Head of RTÉ Lyric fm, Aodán O'Dubhghaill said:
"In RTÉ lyric fm we say "Where Life Sounds Better", it's a consistent message and a consistent position for the station, and is proving popular in a world where we're expected to keep pace with frenetic technological advances, media fragmentation,and what can seem like endless bad news. RTÉ lyric fm offers a music choice and programming schedule that serves our audience with a unique oasis of calm. It's our privilege as a public service media to be the broadcast home and curator of the best classical music from home and abroad."
Notes to Editor:
All comparisons are book-on-book (2018/1 vs. 2017/4) or year-on-year (2018/1 vs. 2017/1) as stated.
Source: JNLR/ Ipsos MRBI April 2017 – March 2018.
All figures are all adults 15+ unless otherwise specified.