Press Releases
RTÉ celebrates Celtic Media Festival Nominations for 2018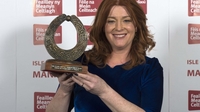 A range of national and international broadcasters have featured across the shortlist for the Celtic Media Festival 2018 awards. The winners are set to be revealed at the 39th Festival this 2-4 May in Llanelli, Wales.
Nominees from across the U.K., Ireland and Europe will compete across 23 award categories, including arts, comedy, current affairs, drama, factual, sport, radio, and more. Entries for the 2018 Awards surpassed the 500 mark, with the festival consistently attracting submissions from across the range of Celtic nations and regions. 10 separate juries undertook 16 meetings over 250 hours of listening and viewing to produce a shortlist of the very best in Celtic productions in the past year.
This year, nominations were revealed in a special love broadcast on Facebook Live. Watch it, click here.
The RTÉ nominees are: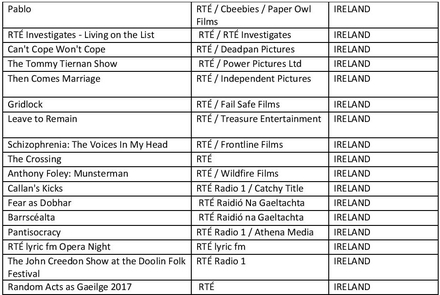 For full details of all nominees, visit: http://www.celticmediafestival.co.uk/nominees