Press Releases
RTÉ's weekly Radio reach hits high of two million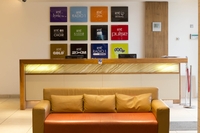 RTÉ's radio stations now reach two million listeners, with 2,004,000 or 53% of Adults 15+ tuning in every week (+112,000 YoY and +8,000 BoB). RTÉ Radio 1 is the only station in Ireland with a weekly reach of over one million listeners, at 1,391,000 (+39,000 YoY).
RTÉ 2fm's weekly reach figure is up, with 845,000 listeners or 23% of Adults 15+ (+114,000 YoY and +29,000 BoB) tuning in. RTÉ lyric fm retains its 2% national share for weekdays and has 299,000 listeners tuning in on a weekly basis, a gain of 12,000 year on year.
Speaking on the latest radio figures for RTÉ, Jim Jennings, Director of Content, says:
"Today really is a great day, as RTÉ reaches over two million radio listeners. With strong gains at RTÉ 2fm among 15-to-34 year olds, RTÉ now delivers to 53 percent of the adult 15+ population right across the week. We saw very strong results for weekends on RTÉ Radio 1 from talk with Marian (Sunday broadcast), up 38,000 year on year, to Saturday and Sunday Sport, which boast gains of 49,000 and 51,000 year on year respectively."
"I am really happy to see that RTÉ retains its position, holding the top twenty radio programmes in the country. Radio 1 leads with 22.2% of the market share, the only station with a weekly reach of over one million."
"It's a good news story for RTÉ lyric fm too, which recently made noticeable changes to its schedule, to which listeners have been responding really well."
RTÉ RADIO 1:
Morning Ireland remains the most listened to radio programme in Ireland with 423,000 listeners.
Liveline's Joe Duffy is being listened to by 373,000 listeners each day holding its place as the 2nd most listened to radio programme in Ireland (+3,000 BoB)
359,000 people across the country are listening to The Marian Finucane Show on Saturday mornings (+9,000 BoB), with 346,000 (+30,000 BoB) on Sunday mornings.
News at One remains in the top five programmes in the country with 327,000 listeners, gaining 2,000 (BoB).
Countrywide with Damien O'Reilly sees a growth of 24,000 listeners to 213,000 (BoB).
The Business with Richard Curran sees massive gains of 25,000 (BoB) with 314,000 listeners tuning in each Saturday morning.
Saturday with Claire Byrne grew by 22,000 listeners to 238,000 (BoB).
Saturday Sport continues to see substantial gains with 212,000 listeners turning in (+11,000 BoB and +49,000 YoY) and Sunday Sport has 224,000 listeners (+18,000 BoB and +51,000 YoY).
Sunday with Miriam gains 21,000 listeners with 259,000 switching on on Sunday mornings (BoB).
The Rolling Wave gains 5,000 listeners (YoY) to 16,000.
The John Creedon Show grows by 3,000 listeners (YoY) to 44,000.
Drama on One (Sunday) increases its listenership by 5,000 (YoY) to 17,000.
Weekend on One presented by Lillian Smith has seen gains of 18,000 (YoY) on Saturday mornings and 19,000 (YoY) on Sunday mornings to 88,000 and 67,000 respectively.
Commenting on the figures today, Head of RTÉ Radio 1, Tom McGuire said:
"I am delighted to welcome the extra 39,000 listeners who have joined us on RTÉ Radio 1 in the last year. It is also a tribute to our teams that over a third of listening in Dublin is to RTÉ Radio 1."
"The major gains for weekend programmes reflect the commitment we have made in sport, current affairs, features, documentaries, music and the arts to provide a broad, informative and entertaining schedule for our audience every Saturday and Sunday."
RTÉ 2FM:
RTÉ 2FM has a weekly reach figure of 845,000/23% of Adults 15+ (+29,000 BoB and +114,000 YoY) and a weekday share of 6.8%.

RTÉ 2FM has gained 59,000 listeners year on year.

Breakfast Republic retains its spot as number 20 in the country with 186,000 listeners with an increase of 32,000 (YoY).
The Nicky Byrne Show with Jenny Greene has gained 19,000 (YoY) to150,000.
The Tracy Clifford Show has grown to 133,000 an increase of 20,000 listeners(YoY).
The Eoghan McDermott Show gains a massive 24,000 listeners to 134,000 (YoY).
Game on grows 6,000 listeners to 27,000 (YoY).
The Louise McSharry Show increases 5,000 listeners to 25,000 (YoY).
Dan Healy, Head of Radio Strategy and RTÉ 2FM has said:
"We're seeing continuous steady growth for RTÉ 2FM and it is extremely satisfying. There's a significant jump in 15-34 year olds from 10.9% to 13.3% (year on year), which is a strategic objective we set in 2014."
"This is the fifth consecutive book in a row that 2FM has seen increases. Stations take two years to recover and we've beaten our nearest rival Today fm for the second book in a row, increasing the margin by 13,000 (weekday Reach of 391,000 versus 404,000) in three months. We've changed our weekend schedule to align with our core 15-34 year old strategy and early evidence would show that alignment with our weekday schedule is working."
RTÉ lyric fm
RTÉ lyric fm continues to offer its loyal listeners an oasis of music where life really does sound better. The station reaches 299,000 listeners on a weekly basis and has grown by 12,000 adults 15+ year on year. The weekday station reach is steady at 4%.
Speaking earlier today, Head of RTÉ Lyric fm, Aodán O'Dubhghaill said
"299,000 people choose RTÉ lyric fm every week and it's so rewarding to see that even with recent tweaks to the schedule we are maintaining our loyal listener base across the station. Whilst we cannot make direct comparisons to programmes over successive books we are confident that the lyric listener is enjoying the new programme formats and continuing to choose the station 'Where Life Sounds Better'."
----Ends----
Date: 8th February 2018
Further information:
Maureen Catterson, Communications Manager, RTÉ Radio: (01) 208 2255, 087 7800 737, maureen.catterson@rte.ie
Sandra Byrne, Senior Press Officer, RTÉ Radio: (01) 208 2506, 087 249 3048, sandra.byrne@rte.ie
Jilly McDonough, Press Officer, RTÉ Radio: (01) 208 2893, 087 170 2787, jilly.mcdonough@rte.ie
Notes to editors:
All comparisons are book-on-book (2017/4 vs. 2017/3) or year-on-year (2017/4 vs. 2016/4) as stated.
Source: JNLR/ Ipsos MRBI January 2017 - December 2017
All figures are all adults 15+ unless otherwise specified.