Press Releases
Television to celebrate Irish Creativity with 'Takeover' Ad Break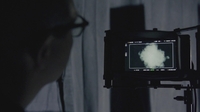 As part of an Ad Industry initiative celebrating Irish creativity, RTÉ Television in partnership with IAPI (Institute of Advertising Practitioners Ireland) will air exclusive 3 Minute 'Takeover Ad Breaks'.
Each 'break takeover' will profile the Irish winners of the Film category of the Cannes Young Lions competition. As part of the Young Lions competition, young Irish creative teams were tasked to develop a campaign for charity,Cystic Fibrosis Ireland.
The winning script 'These Little Things' was written by a young creative duo from Conor Hamill and Laura Cahill from agency Rothco.
The special break will be broadcast 17.56 on RTÉ2 and 21.30 on RTÉ One on Thursday October 19th.
The initiative sees IAPI, RTÉ Television, Wide Eye Media and Pull The Trigger partnering to transform a Cannes Young Lions competition winner into a national Ad Campaign airing on RTÉ Television, and in cinemas nationwide via Wide Eye Media.