Press Releases
RTÉ RETURNS TO BREAK-EVEN AFTER CHALLENGING FINANCIAL YEAR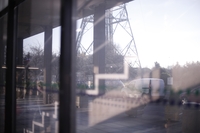 Substantial Restructuring Stabilised RTÉ Finances.
RTÉ is today releasing its Annual Report and Group Consolidated Financial Statements for the Year Ended 31st December 2013.
In line with commitments made by the Director-General in 2012, RTÉ confirmed that in 2013, despite further falls in commercial income, RTÉ returned to break-even, reporting a Net Surplus Before Tax of €1.1 million. This is the first time the organisation has reported a pre-tax surplus since 2007.
"From 2008 onwards RTÉ has faced considerable decline in revenue. In response, decisive action was taken including a radical restructuring of the entire organisation. Notwithstanding some particularly difficult financial years, throughout all of this time we have continued to deliver and develop the full range of RTÉ services.
The uncertainties of the future will continue to challenge RTÉ. Even while the recession is slowly lifting, the overall media market continues to be highly competitive and fragmented with increasing numbers of UK channels selling Irish advertising; new channels emerging; and an increased migration of viewers to digital services. RTÉ will continue on its five year journey to transform to a public service multimedia organisation serving Irish audiences with quality content and a breadth of services. 2013 was the first year of that strategy and good progress was made."
Noel Curran, Director-General, RTÉ
Since 2008 RTÉ has reduced its operating cost base by over €132 million, or 30%. Following a wide-ranging strategic review, a major restructuring of RTÉ's operations took place to continue to reduce its operating cost base and return to financial stability. RTÉ now has one of the smallest work forces and is at the lower end of comparable public funding of any public broadcaster in the EBU. The break-even position achieved in 2013 was the result of all of these measures and a rigorous financial management.
Over and above returning to modest profitability, the Annual Report highlights a range of other achievements for RTÉ in 2013 including: the return of investigative journalism reports on RTÉ One; the launch of RTÉjr, a new dedicated digital children's channel on television, radio, online and mobile; a new articulation and vision for RTÉ One and Two, which together ensured that 19 of the most-watched programmes in the country were watched on RTÉ television. RTÉ Radio 1 maintained its position as the country's most-popular radio station, while RTÉ Orchestras, Quartets and Choirs performed a total of 258 live public performances.
Tom Savage, Chairman of the RTÉ Board, commented: "I am delighted that the 2013 Annual Report confirms that RTÉ was able to maintain the highest standards, producing high-quality programming and keeping the focus on public service and innovation, in spite of the financial challenges that have been faced over recent years. This return to financial break-even following on from the Government's positive response to the Five Year Strategy represents a significant milestone for RTÉ."
Ends:
1st July 2014
Related Links