Reports
New Report Outlines Socio-Economic Contribution of RTÉ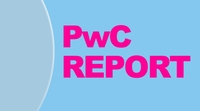 An independent report prepared by Price Waterhouse Cooper has determined the contribution made by RTÉ to the Irish economy in 2011.
The report also provides a profile of RTÉ within its competitive environment and considers RTÉ's delivery of key public service objectives.
The report finds that:
RTÉ contributed €384 million to the Irish economy in 2011, before any consideration of the tax contribution to the Irish exchequer
42% of licence fee income received by RTÉ goes back to the Exchequer in the form of taxes
RTÉ reduced its operating costs by €87 million between 2008 and 2011
75% of the Irish adult population are proud of RTÉ as an Irish brand
For every €1 spent on the TV Licence, RTÉ contributes more than double back into the Irish economy
RTÉ supported approximately 3,550 full time equivalent jobs across the economy

Commenting on the report, Noel Curran, Director-General, said: "Any creative economy relies on public and private organisations that nurture, support and give opportunities for talent to thrive and prosper. This report illustrates that RTÉ plays a unique and central role in Ireland's creative economy, not only through the breadth of its broadcast and online output, but also by the direct and indirect jobs it sustains and the opportunities it gives to new writers, journalists, programme makers, performers and other creative professionals."
Note: The PwC Report was prepared in 2012 but, owing to the normal delays around availability of data, considerations are in respect of 2011. The corresponding 2012 figures will be available later in the year (on publication of the RTÉ Annual Report.
Related Links