Awards
"Death or Canada" nominated for four Gemini awards in Canadian 'Emmies'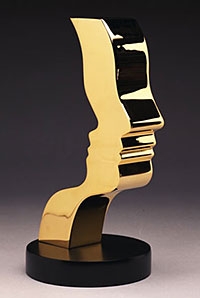 "Death or Canada", the Irish-Canadian Famine drama television co-production made with RTÉ, has been nominated for four Gemini awards, the Canadian equivalent of the US Emmys.
The epic docu-drama has been nominated for Best History Documentary (Stephen Rooke, Craig Thompson, Dave Farrell); Best Photography In A Documentary (Colm Whelan); Best Sound In A Documentary (Allan Fung; Dale Lennon; Steve Moore) and Best Original Music Score In A Documentary (Christopher Dedrick).
Produced by one of Ireland's leading multi award winning film makers Stephen Rooke and directed by IFTA-winning director Ruán Magan, the two part programme is the tragic and true story of one family's epic journey to Canada fleeing the ravages of the Irish famine in 1847.
Archaeologists and historians reconstruct this forgotten tragedy, a pivotal moment in North America's Irish history, when Toronto was brought to its knees by a refugee and public health crisis that threatened the city's very future.

"Death or Canada" was produced by Tile Films (Ireland) and Ballinran Productions/Summer of Sorrow Productions (Canada) for RTÉ, Canwest Broadcastings, History Channel UK with the participation of the Sound and Vision Broadcasting Funding Scheme, The Canadian Television Fund, the Canadian Film or Television Production Tax Credit and the Ontario Media Development Corporation Film and Television Tax Credit.
The presentation of the Gemini's award categories and special awards will be divided over multiple nights. The 2009 Broadcast Gala will take place on November 14th in Calgary, Alberta and will be broadcast live.
Further details are on http://www.geminiawards.ca/gemini24/nomspop.cfm?mo=2&id=13769