The Spirit and the Letter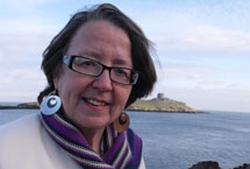 This Would You Believe programme turns the spotlight on Dr Margaret Kennedy who is a tireless campaigner for victims of clerical and institutional abuse. In this programme Margaret shares with us her life story which is tinged with joy and sadness.
In January this year, while the news was still dominated by coverage of the fallout from the publication of the Murphy Report, a letter appeared in The Irish Times calling attention to an almost forgotten report known as the McCoy report, an internal report by the Western Health Board and the Brothers of Charity into abuse carried out against people with disabilities in institutional care.
Author of the letter, Irish-born, British-based Dr Margaret Kennedy is the subject of this week's Would You Believe, which examines the story behind the letter and the person who wrote it.
In this programme, Margaret is interviewed with her twin sister Ann. Both women are deaf since childhood.
Margaret, who trained as a nurse in Great Ormond St Hospital, has lived in Britain for four decades attending Oxford University to study social sciences and was recently awarded a PhD for studies into sexual abuse of people with disabilities.
Margaret feels that without an independent public inquiry, there cannot be justice for the victims of abuse. She has returned to her home in south county Dublin and intends to do whatever it takes to pursue justice for the disabled victims of sexual abuse.
Within a few days of returning she learned that a promised external inquiry has been dropped by the HSE for financial reasons. A furious Margaret vows to fight on for the victims demanding accountability and justice.