The Nazarene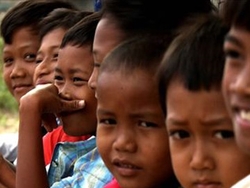 Would You Believe: The Nazarene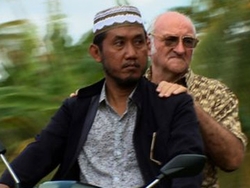 Would You Believe: The Nazarene
The Nazarene, an independently-produced film for RTÉ's Would You Believe series, tells the story of Charlie Burrows, a missionary priest who has built up a vast business empire in Cilacap, one of the remotest parts of Indonesia. The construction, road-building, quarrying, banking and educational enterprises he runs are today valued at tens of millions of dollars, and yet Charlie remains as true to his vow of poverty and his Catholic spirituality as he was four decades ago when he first left the seminary.
Born in Dublin's North Strand area, Charlie Burrows has always been something of a maverick. When he was posted by the Oblates to the watery, swamp-filled jungles of Java, Indonesia's largest island, he instantly set about developing the small mission there, which until he arrived, catered for the most part for the small population of Catholics in the region. Indonesia is 99% Muslim. Many of the Muslims that Charlie found in the region back in the early 1970s were living on the breadline, some starving and with no hope of help. Charlie set about finding work for them and paying them with food. He bought quarries and trucks and built roads with them, connecting their remote villages to the main roads, allowing them access to markets to sell their produce. Slowly, one by one, village chiefs approached him to help them.
That Charlie was a Catholic - "a Nazarene" - presented problems for these conservative Muslims. Many Imams and leaders believed no help should be taken from a Christian. Others threatened to kill him if he did not leave altogether.
If they were worried that the missionary might try to convert them, they need not have been. Charlie has always been more interested in doing his best to live by the values of his faith than to impose them on others..
Despite early resistance and continuing threats from extremists, Charlie Burrows persevered. He remains in the area today working with nearly two million people, most of whom have seen their living standards rise considerably as a direct result of his efforts and the businesses he has created to provide employment, development, investment and education.