Silent Witness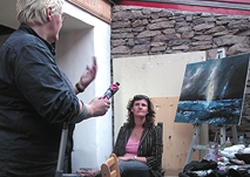 Linda Graham and Anna Nolan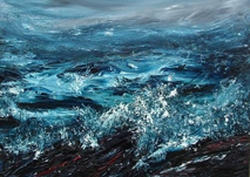 Time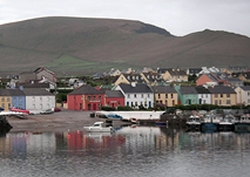 30 September 2007
'I remember picking up a pencil and drawing a line and the act of drawing that line across the page became something huge in my mind. I was afraid to speak so I stopped and drawing became my language.'
Linda Graham stopped speaking at three years of age. She got away with it at school by sitting at the back of the class, staying out of trouble and not making friends. Home was a different matter, her parents and her mother in particular subjected her to humiliation and physical abuse for not talking.
Linda describes herself as a fearful child caught in the crossfire of her parent's volatile and sometimes violent relationship. 'I just wanted to be invisible so I would disappear behind the settee where I could draw to my hearts content'. When she was twelve years of age, a teacher read an essay of hers out loud to the class. Linda experienced praise for the first time and as a result started to speak. At fourteen she decided she was going to be an artist and told her parents she was off to The Hague to see the work of the Dutch masters. Her father approved and helped her get a passport.
Linda spent two and half years in The Hague. Firstly, as a domestic servant and later as a student of the Academy of fine art. When she became a homeless teenager in Holland, Linda decided to return to Ireland. It was Christmas Eve and she received a not so friendly welcome at home. Despite the negativity of home-life, Linda went on to study Art and Design in Kilmainham and made a living from her Art. Her most successful works (contemporary landscapes and portraits in oil) are now in private collections in Ireland, the UK, The Netherlands, The Vatican, The United States, Singapore and Portugal. Linda now lives and works at her studio in North Kerry. Ten years ago, just at the height of her success, Linda was diagnosed with MS. This is the story of Linda's journey through her troubled childhood, elective mutism and her battle with MS to become one of Ireland's most vibrant and stunning artists.