Rise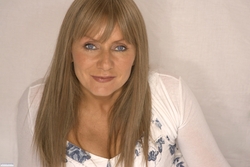 Frances Black
Click here to watch this programme...
Singer Frances Black talks frankly about her battle with alcohol and her decision to set up the RISE Foundation, an addiction centre for families dealing with addiction.
Frances Black talks frankly to reporter Roisin Duffy about her journey through alcoholism, addiction, relapse and redemption when she became a counsellor with a dream for the future; to set up the 'Rise' foundation. RISE (Recovery in a safe environment) will be a new centre for families dealing with the complex issues surrounding addiction .
Frances firmly believes that addiction is a soul sickness and a disease that affects the whole family and not just the individual. She hopes a RISE residential centre will be situated on Raithlin Island where Frances and her sister and brothers spent their childhood summers.
Frances always felt safe on Raithlin and now she has come full circle going back to the Island she loves so dearly to begin work on a project that is close to her heart. 'Life has given me a second chance and I have risen above my addiction and if my work can steer at least one family in the right direction, then it will all have been worth it'
Contacts:
The Rise Foundation of Ireland
Phone: 01 764 5131
Web: www.therisefoundation.ie
E-mail: info@therisefoundation.ie
Rutland Centre
Phone: 01 4946358
Web: www.rutlandcentre.ie
Email: info@rutlandcentre.ie