'Heading Home'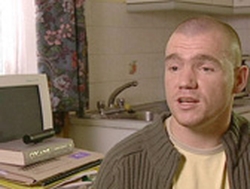 Wesley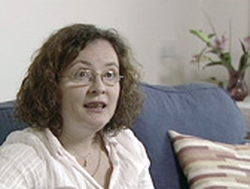 Linda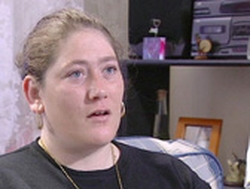 Elana
Rendu Apartments in Dublin's inner city is an extraordinary place, run by an even more extraordinary woman, Sr. Angela Burke. It allows the registered homeless (i.e. those who have been living rough or in hostels and bed and breakfasts), to live in their own separate apartments, yet at the same time in a secure environment. We meet two former clients whose lives have been transformed by their stay at Rendu, and one current resident on the way to securing his first home of his own.
Elana was a homeless drug addict for over nine years, and is now living in her own home with her daughter Jade. Linda suffers from mental health problems and is incredibly proud of her lovely new apartment after a difficult life in a series of dreadful bed sits in terrible condition. Wesley, a former drug addict and homeless since he was 12, has turned his life around. This will be his last Christmas at Rendu, but, as for all former residents, the door is always open and an open invitation is always there on Christmas Day.
Although residents have the key to their own front door, the apartments are regularly spot checked to make sure they are being kept clean and in good condition. Professional key workers are then assigned to each resident to set up a series of personal goals. For example, for some people, learning to have a daily shower and do regular laundry and cleaning is progress. Learning to cook, pay bills and budget for their own household is also a new experience for residents.
The key workers work on ensuring that their clients don't slip back into old patterns of behaviour, learn to keep appointments, fulfil family commitments and, if suffering from addiction problems, keep up with their recovery programme. However Rendu is not a treatment centre, they take people in after they have been through treatment or detox. It is up to the individual to maintain their own treatment programmes while at Rendu. Anyone who goes back on drink or drugs, or doesn't take their medication, in the case of mental illness, will be asked to leave.
With homeless very much to the forefront of public consciousness at this time of year, the programme provides a unique perspective into the complexities involved in addressing the problem.