Promises To Keep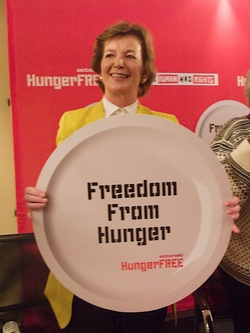 Mary Robinson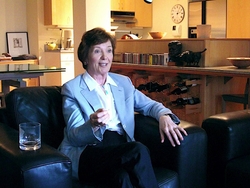 Mary Robinson
Click here to watch this programme...
The name of Mary Robinson has always been associated with the struggle for human rights both at home and abroad. In this year, which marks the 60th anniversary of the Universal Declaration of Human Rights, we look at Mary Robinson's life and the many struggles she took on for the world's poor and dispossessed.
Mary speaks openly to Would You Believe reporter Roisin Duffy about growing up in a fairly wealthy family in rural Ireland and how, as a "shy and sometimes lonely" teenager, she developed her thirst for justice; about the hate mail she received when she tried to legalise family planning in Ireland; and about how she felt she "let herself down" when, as President of Ireland, she cried at what she saw in Somalia.
The programme also looks at her increasing disillusionment with the United States after 9/11, when she saw how its human rights standards were increasingly compromised by torture, with the opening of Guantanamo Bay. When she spoke out on these issues, the U.S. ensured that she would not remain as United Nations Commissioner on Human Rights.
Coming up to the present day, we look at her work today with Nelson Mandela's Elders, and Roisin talks to Archbishop Tutu, Richard Branson and Graca Machel (Nelson Mandela's wife) in South Africa. Branson and Machel both speak of how Mandela insisted on her inclusion, as a key advocate for human rights, in his group, The Elders. Tutu puts it more simply,"I love her", he laughs.
Former U.S. Vice-President Al Gore talks about Mary Robinson's key contributions on the issue of climate change, particularly as it affects the poorest people on the planet. And she talks about how it was the birth of her first grandchild which made her see the real importance of saving the planet from global warming.
This is a warm and intimate picture of Mary Robinson, seen in her family home, at her New York apartment and on Pontoon beach with her grandchildren. It dispels the notion of Mary Robinson as cold and aloof, and shows us the warm, funny side of this battler for Human Rights.