"Phone-a-Friend"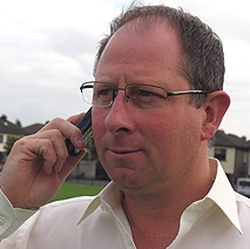 John Quinn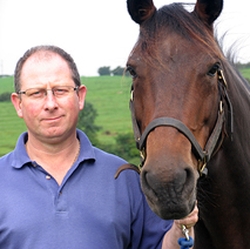 7th October 2007
Taxi-driver John Quinn always keeps his mobile phone with him because an important call could come at any time from someone needing help. That's how it's been for the last two years, ever since his youngest son Seán took his own life one night in the family home in Dublin's Quarryvale.
John believes that suicide is 'a permanent solution to a temporary problem' and, if enough people have the right information on how to help the person at risk, suicide can be prevented. The key, he says, is to get the right help immediately for the person who feels suicidal and not to make them wait for 5 or 6 weeks until a counsellor or psychiatrist is available. 'They need help right here, right now', and, John has ample examples of how this does actually work.
He didn't know what to do or where to get help when his own 17 year old, Seán had attempted suicide before. In the period of time leading up to his death, John did everything a parent could think of to try and prevent what eventually happened, but to no avail. It's been a long road since then for him, for his wife Rene and for their two surviving older sons, Vincent and Ciarán.
From the first, the family went public about the cause of Seán's death. "He hung himself" John says. "He didn't do it to hurt us, but it has." The loss of the son he describes as his best friend was profound - he feels the pain will never go away - but what also nags him is what he now understands about suicide. He feels Seán might still be alive today if he had received crisis counselling when he needed it. But that kind of counselling wasn't available then.
After his own family's loss, John himself soon became known as a key contact for those at risk of suicide in Quarryvale. He tells those at risk to have at least three 'phone-a-friend' in their contact list so that they have someone to talk to when they are feeling down. He himself is a phone-a-friend for about 20 people, and has sat and talked to many more at-risk individuals, mostly young boys or men, over the past two years. As he puts it, "none of these are dead - thank God." It's an awful lot for one man to take on.
But something important began to change in Quarryvale/North Clondalkin in the weeks and months following the Quinns' tragedy. The community was already reeling from nine local suicides in the one year, and Seán's death was a final straw. A range of individuals and groups got together and began organising community initiatives aimed at preventing further deaths. John Quinn has been an inspiration to many of these and in his free time works as a volunteer and fund-raiser for a unique counselling service, Pieta House, opened 2 years ago in nearby Lucan. The service - which incredibly doesn't receive state funding - is a crisis port-of-call for those at risk of suicide or self-harm and is unique in that people are seen very quickly, when help is needed most. Non-religious (despite the name!) it is, remarkably, free to clients. John feels that if Pieta House or its like had been there two years ago for Seán, "he'd be here today".
Two years on, John Quinn feels he will never know why his own son took his life but he does believe suicide can be effectively reduced. His views are echoed widely across the parishes of North Clondalkin which have taken up the cudgel and begun to empower themselves in their fight against suicide.
Reporter: Mick Peelo
Producer/Director: Stephen Plunkett