Eating Disorder information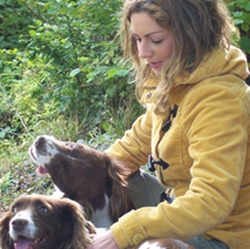 If you or anyone you know is affected by the issues raised in tonight's programme you can find information and contacts details of relevant organisations on Aertel Page 702
Recovery begins when a person recognises and acknowledges just what is happening.
It is estimated that about 9,920 Irish people suffer from eating disorders.
MYTH
They are selfish and self-obsessed.
FACT
They have no sense of self. Their self-esteem is often below zero and their self-harming behaviour is the only way they can communicate and voice their existence.
MYTH
People with ED must come from dysfunctional families.
FACT
The main reason for ED is super-sensitivity and society changes. Blaming families brings about more guilt and is extremely counter-productive and harmful. Families are over-blamed in ED theories. If they were properly coached they could save lives.
MYTH
They don't want to grow up.
FACT
They don't know how to grow up.
MYTH
Eating disorders are contagious.
FACT
ED symptoms only become apparent as a result of suffering from within, not
outside Influences.
MYTH
It's a question of brain chemistry.
FACT
It's a question of distorted thinking.
MYTH
Sufferers should just pull themselves together.
FACT
They cannot do so without help.
MYTH
It's the result of trauma; sexual, emotional, physical abuse.
FACT
It's the result of a very complex set of experiences in the supersensitive
person's life.
MYTH
Only 60% fully recover.
FACT
Full recovery is possible for everybody.
Marino Clinic
Marie Campion
Pshyco-therapist, nutritionist & Author
42 Malahide Road
Contact Number; 01 8333126
The subject of ED is sensationalised in the media. Marie Campion founded the Marino clinic in Clontarf, Dublin fourteen years ago. "Eating distress has absolutely nothing to do with food. It is a mental illness, not a physical shape issue. Sufferers try to control food because their lives are out of control," she said.
Eating disorders are most common in sensitive, anxious people who are intelligent, perfectionist and attractive. However, they tend to be negative in their outlook, seeing themselves and the world in a negative way. Campion's therapy addresses this negativity, teaching sufferers to see things more positively.
The philosophy of the treatment:
Marino Therapy Centre treatment is based upon belief that Eating Distress is reaction to environment and affects the whole person, physically, emotionally and spiritually, therefore we need to adopt a holistic view of each person and address all these areas. Campion believes that people nowadays care more about their cars than spending time with their kids!
And that amongst the young there is a perception these days that the sicker you are the more famous you are.
Medical practitioners suppress the problem by treating it with drugs, drugs up to the hilt.
The practitioners of Marino Therapy Centre are all highly qualified professionals specialising in the area of Eating Distress. Due to the medical complications of this illness a consultant GP is also attached to the centre.
The client's family is offered to meet with the practitioner for family education sessions and learn more about the condition, explore its origin and discuss the effect it has on the family. This will help open the lines of communications between the client and the family.
The centre organises group discussions concerning topics associated with Eating Distress, including self-esteem, interpersonal relationships, communication, body awareness and nutrition. Each person is given the opportunity to develop emotionally with increasing responsibility for daily living.
Marino is now the largest Eating Disorder clinic in Europe with eleven therapists and eleven care workers.
The Marino Clinic helpline operates on Mondays, Wednesdays, Fridays and Sundays from 6-8pm.
Ar Chroi
An organisation for the parents of those with Eating Disorders.
The group meet every last Friday in the month at the Clarion Airport Hotel.
Contact Joan Barry 086 876 1521
www.bodywhys.ie
Lo Call Helpline 1890 200 444
The Eating Disorders Association of Ireland
PO Box 105
Blackrock
Co. Dublin
Admin Tel 01 2834963
Info@bodywhys.ie
Email support; alex@bodywhy.ie
Information includes ;
On-line support group
Local support groups
Directory of Treatment Services in Ireland
Body Dysmorphic Disorder
BDD Central
On line support and information available from:
www.bddcentral.com
Public services information
www.oasis.gov.ie
Bristol Crisis Service for Women
0044 117 925 1119
BEAT
Beating Eating disorders
www.b-eat.co.uk
+44 1603 619 090
Rhodes Farm Clinic
North London
+ 0 208 906 0885
Email;
office@rhodesfarm.com
www.rhodesfarm.com