Perfect Disorder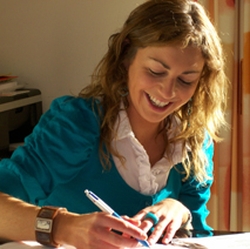 Emer Healy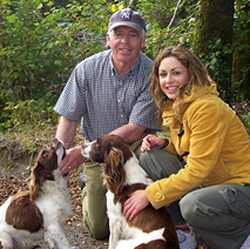 Emer with her father, Eamon
Eating disorders in Ireland are on the increase. Over four hundred new cases are being recorded each year but its believed the actual number suffering from the condition is significantly higher. Alarmingly, the age profile is going down, primary school children are now amongst those seeking help. Yet arguably, it remains one of the least understood of mental illnesses with just a handful of beds in the public sector and no dedicated state provision for children under 16.
Emer Healy is a young teacher from County Clare. For the past seven years she has been struggling with Anorexia Nervosa. In this week's WYB Emer and her father Eamon give an insight into this devastating condition. Emer describes how when she was just seven years old she made the connection between body fat and self-image after an inadvertent comment about a photograph of her on a beach, " I can remember someone seeing the picture and making a comment 'oh look at you, you have a double chin, they used the word fat and I'll never forget it because I could hear this inner voice going, I hate myself, I really do and I think that was the first time I ever really made the connection between body size, fat and my life''. Emer takes us through her, at times, vicious cycle of self-harm and starvation, which would ultimately end up in periods of hospitalisation, followed by deep despair. "I had no one ever to talk to about it, I used to just be given all this food and had to eat it and I sat on a bed for four months and boiled with rage because no one would ever, ever just talk to me, or offer me some sort of change of mind or change of thinking".
This is also the story of her father Eamon Healy, a recently retired member of the gardai, an assuming family man who had no idea what 'anorexia' was, let alone how to treat it. He tells of his family's fraught struggle to understand the disease and at the same time to get Emer the help that would save her life. He decries the lack of life skills given to children in our now more complex modern society. A theme taken up by Dr Michael Guilfoyle, a clinical psychologist at TCD who warns, . "it's vitally important that we deal with this quickly because there is a cultural crisis here in Ireland. Young people often feel they don't belong, they can't find their place in the world. The individualistic society that may have accompanied the Celtic tiger has unwittingly brought along this narrow minded self oriented point of view that allows a lot people to be lost along the way, to become casualties and that is very sad".

Click here for additional information about Eating Disorders....