Second Chance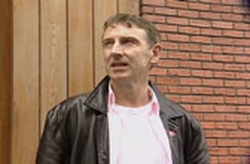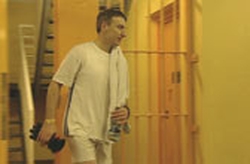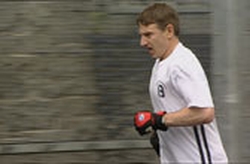 Pat Scanlan first hit the headlines in June 1999 when he was found in possession of almost two million euro worth of cannabis. His arrest caused a sensation in Limerick where he had been a well-known restaurateur and night club owner throughout out the nineties but had lost everything as a result of a crippling gambling addiction and drug and drink problems.
But Pat, who had been living life at a frantic pace for over a decade could not face up to the serious charges he was facing following the police raid and he went on the run, skipping bail which his brother had put up for him.
It was only his second arrest in December 2000, and the sentence he received of seven years in prison, that meant Pat finally had to stop running from his problems and face up to the mess his life was in.
The following year, Pat was inspired by a television documentary on the work of the Chernobyl Children's Charity and he decided to raise funds for the project. Day in and day out Pat trained in the confines of a tiny yard in Limerick prison and eventually ran 628 laps in Dec 2001 to complete the first-ever prison marathon in this country.
Pat served the last couple of years of his sentence in the Training Unit in Mountjoy Jail and in Dec of 2005 got a special release from the Dept of Justice to run a double marathon from Ballybunion to Limerick. In March of this year, on the day of his release, he handed over a cheque for €33,000 to four children's charities