Out of the Frying Pan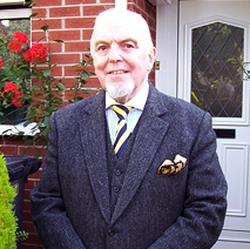 Sean Kinsella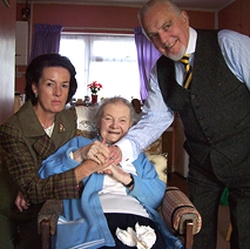 The story of Sean Kinsella and the Mirabeau restaurant.
In the early 1980s Sean Kinsella and his Mirabeau restaurant were synonymous with the great and the not so good of Irish society. His guest list included Hollywood greats like Burt Lancaster, Richard Burton and Laurence Oliver. On the home front he wined and dined Charlie Haughey and Terry Keane, Ambassadors, Government Ministers and TV Presenters. He drove a silver Rolls Royce and was regularly on the cover of the social press. He was Ireland's first celebrity chef.
When the Mirabeau went into liquidation in 1984, the car and premises were sold in weeks. The family, who had lived over the restaurant found themselves without a home.It took them nine years to get a local authority house. So how has life treated Sean and Audrey Kinsella, now living in retirement in a council house in Shankhill. And what lessons have they learnt from a life of "dining with Kings without losing the Common touch".?
Reporter; Roisin Duffy
Producer; Betty Purcell