My Mother's Dying Secret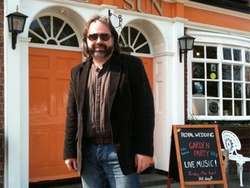 Writer & Teacher Shane Dunphy
Shortly before she died, in 1994, Shane Dunphy's mother, Noël, revealed a secret she had kept from him and his siblings throughout their childhood.
In this week's Would You Believe?, Wexford writer and teacher, Shane Dunphy, sets out to discover more about his mother's intriguing past and discovers that her dying revelation was just one of a number of secrets, in a life filled with mystery, faith, love and sadness.
Born into a middle-class family in Surrey, Noël was sent off to convent boarding school, aged just four. At 16, she joined this order, the Servites, and became Sister John Angelo. It was the only life she knew and she was deeply religious. However, after 10 years in religious life, something happened to change her life forever.